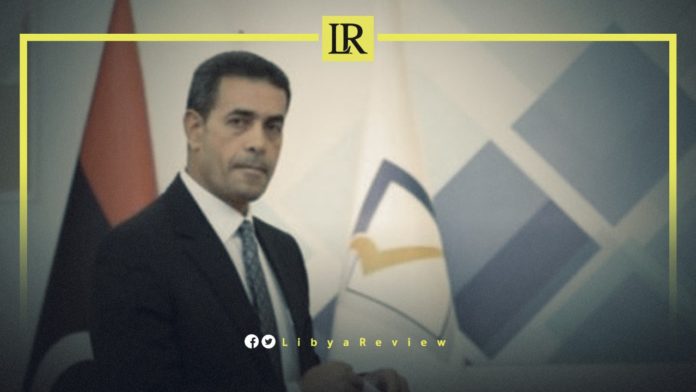 On Sunday, the Libyan High National Election Commission (HNEC) announced the opening of nominations for the presidential and parliamentary elections, starting on Monday. It also announced the start of the voter card distribution process.
HNEC's Head, Emad Al-Sayeh indicated that the acceptance of candidacy for the elections of the Head of State will continue until November 22nd. It added that applications for candidacy for the parliamentary elections will continue to be accepted until December 7th.
He explained that it is the first election of a President in Libya since its independence, and that everyone is required to assume his responsibilities, whether from voters, candidates or workers in the commission.
Al-Sayeh stated that, "we will adhere to the procedures established for this purpose. We will abide by the regulations, which will be published on the commission's website."
He noted that each candidate can look at this list, and abide by its texts and articles, to be aware of the conditions for candidacy and the documents required to accept candidacy in these elections."
He continued by stating that, "coincidence in the procedures will occur between the parliamentary and presidential elections… there is a difference in the conditions, as well as a difference in the time periods."
On Thursday, the Head of the Libyan High Council of State (HCS), Khaled Al-Mishri, said that Field Marshal Khalifa Haftar will never rule, even if it costs hundreds of thousands of bodies.
"If Haftar becomes Libyan President, the western region will pick up their weapons and fight," Al-Mishri said in an interview with Al-Jazeera.
Al-Mishri rejected the election laws ratified by the Libyan House of Representatives (HoR), located in the East of the country. He said that the law is "tailored" for Haftar to take over the presidency.
"The countries supporting Haftar were behind the laws related to the elections, which were tailored to him," the Libyan official claimed.
The Libyan Official also called for "commitment to what was agreed upon from the constitutional document, the political agreement, and the decisions of the Security Council." He also claimed that "the United Nations (UN) does not have the necessary influence in Libya."