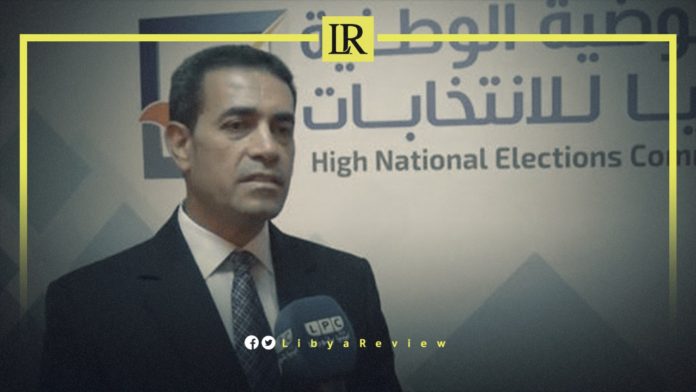 On Monday, Head of the High National Elections Commission (HNEC), Emad Al-Din Al-Sayeh said that a smear campaign was launched against the commission since the beginning of the voter registration in July.
He added that a number of opposition parties are behind these campaigns in order to obstruct the country's Presidential and Parliamentary elections slated for 24 December.
In press statements, Al-Sayeh stressed HNEC's commitment to implementing the electoral process as scheduled.
Regarding the eligibility of Saif Al-Islam Gaddafi to run for the Presidential elections, Al-Sayeh explained that the requirements defined by the electoral law and all related legislations are considered the main criteria for accepting his candidacy.
He indicated that the conditions confirm that all candidates must not be wanted by the Libyan judiciary.
Notably, Al-Sayeh announced on Sunday that the registration process for running in the upcoming elections will start on Monday.
"Tomorrow, the commission will start implementing the two electoral processes, which will begin with accepting the applications of candidates for both the Presidential and Parliamentary elections," Al-Sayeh told a press conference in Tripoli.
The deadline for applications for the Presidential election is 22 November, and 7 December for the Parliamentary elections.
In February, the UN-sponsored Libyan Political Dialogue Forum (LPDF) elected a new Government of National Unity (GNU), ending years of political division in the North African country.
The new authority's main task is to prepare for the general elections slated for December, as endorsed by the LPDF.
The upcoming polls are part of UN-backed peace efforts that have helped create a year of relative calm in war-wracked Libya.