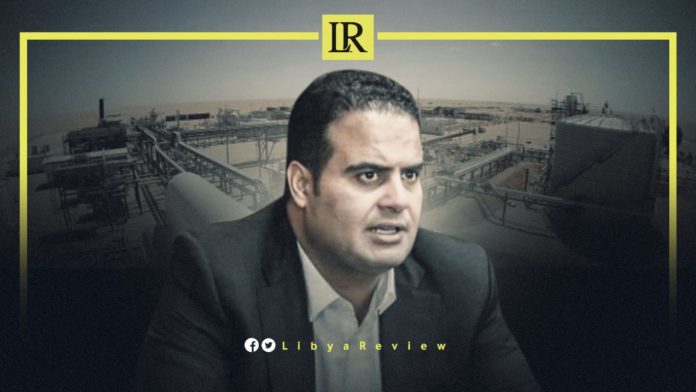 Libyan Deputy Oil Minister, Refaat Al-Abbar said Libya plans to produce more than two million barrels per day in 2022, and 4 million barrels per day by 2025.
During an interview with Al-Sharq Al-Awast newspaper, Al-Abbar said Libya is seeking to restore its shares in the global oil and gas markets. The oil-rich country currently produces about 1.215 million bpd.
He noted that political disputes and the budget delay have resulted in billions of dinars in losses. However, he described the funding problem as "the biggest challenge facing the Libyan oil sector," saying "these targets need about $12 billion in development, maintenance, and rehabilitation operations.
"We are currently seeking to enable reliability and protect Libya's shares in the global oil market and to benefit from the price recovery… And that is after we lost large sales shares in previous years, which deprived Libya of huge revenues," Al-Abbar said.
Oil prices are currently trading above $80 per barrel, an increase of more than 60 percent since the beginning of this year, while gas prices have jumped more than 800%.
In the midst of the current global energy crisis, Al-Abbar said that "Libya is part of the world and a member of OPEC, and it cooperates permanently with member states in order to achieve stability in energy markets. Libya seeks to be part of the solution to the global energy crisis. High prices affect producers in the long term, even if prices are recovering," he added.
He said that the most prominent challenges in the Libyan oil sector are currently "obtaining financing that guarantees the payment of the accumulated debts on the sector. As well as the implementation of maintenance work and development plans to reach the production targets. We are working with the National Oil Corporation (NOC) to develop the productivity of fields, and periodically develop plans to return the damaged fields to work and maintain the stability of exports."
He also announced the ministry's intention to hold international oil and gas conferences during the coming period, in Tripoli and the US state of Texas, to attract foreign investments to the country.
"We are making great efforts to overcome obstacles and attract foreign investments, which will certainly contribute to stability in the country and enhance the efforts of the oil and gas sector," Al-Abbar said.
The official claimed he hopes to get "the necessary support for the success of these conferences, which will enhance investment opportunities for our partners from Europe, as well as America and Britain."