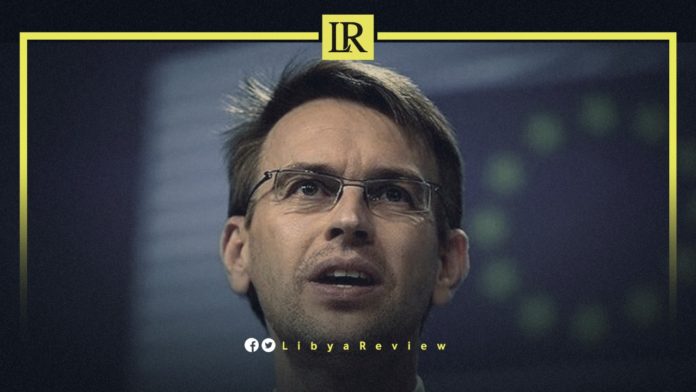 On Monday, the EU called on Libyan parties to work in unity for the success of the upcoming December elections. It described the holding of the elections as a very important step on the path to a permanent peaceful solution to the country's crises.
"We have seen the announcement by the Presidential Council regarding Foreign Minister Mangoush and local reactions," EU lead Spokesman for Foreign Affairs, Peter Stano told a news conference in Brussels.
"At this stage, we can only reiterate that in this crucial moment and in view of the upcoming electoral period, all Libyan actors must work in unity towards an inclusive outcome," the EU spokesman said without making any further comments.
Libya's Presidential Council has suspended Foreign Minister, Najla Al-Mangoush from her duties and barred her from travel, a spokeswoman said Saturday. This comes days before a major international conference to support the elections is being held in Paris.
Meanwhile, Libya's government, led by Prime Minister Abdel-Hamid Dbaiba rejected the decision, claiming it was an attempt to monopolise foreign policy.
The standoff between the two bodies is likely to increase political tensions in the county less than seven weeks before planned elections.
The long-awaited vote still faces other challenges, including unresolved issues over the country's elections laws and frequent fighting among armed groups. Other obstacles include the deep rift that remains between the country's east and west, and the presence of thousands of foreign fighters and mercenaries.