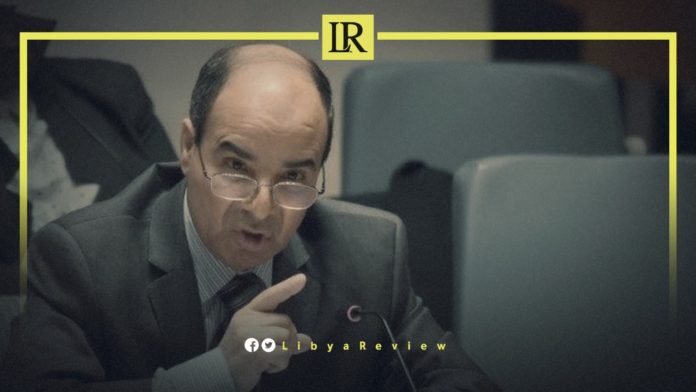 On Thursday, Ibrahim Al-Dabbashi, the former Ambassador of Libya to the UN, announced his intention to run for the country's Presidential elections, scheduled for 24 December, 2021.
In a statement, Al-Dabbashi announced that his electoral campaign would be launched under the slogan of "With Knowledge and Determination, We Will Build It." He explained that it will be based on three main axes represented by restoring the Libyan state's prestige, combating corruption, and preserving national sovereignty.
The former diplomat stated that his electoral program includes what he described as "unprecedented measures" aimed at helping the youth and empowering women. In addition to achieving justice and developing remote areas.
Registration for candidates, "should open in mid-November, when technical and logistical preparations are completed," said Emad Al-Din Al-Sayeh, the Head of the High National Electoral Commission (HNEC), on Sunday.
HNEC is tasked with organising the elections, in accordance with the political roadmap agreed upon by the UN-supervised Libyan Political Dialogue Forum (LPDF).
"The first round of the Presidential election is due to be held on 24 December. A second round, along with the Parliamentary elections, will then be held at a later date," said Al-Sayeh.
Elections are seen as a key step to end a decade of violence, by creating a new political leadership whose legitimacy is widely accepted.
Wrangling over the constitutional basis for elections, the rules governing the vote and questions over its credibility have threatened to unravel the country's peace process over the last few months.
Recently, Head of the Libyan Presidential Council, Mohamed Al-Mnifi held a meeting with the UN Envoy for Libya, Jan Kubis and affirmed the need to hold the elections on time.