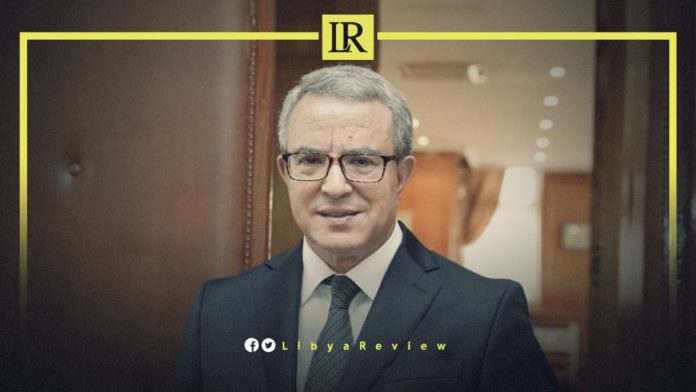 On Thursday, the UN High Commissioner for Human Rights, Michelle Bachelet announced that former Moroccan Minister of Justice, Mohamed Aujjar has been re-appointed as the Chairman of the Libya Independent Fact-Finding Mission.
The appointment came shortly after the adoption of a resolution in October to extend the mandate of the fact-finding mission for nine months, to enable it to fulfil its mandate.
During the Human Rights Council's (HRC) 48th session last month, Aujjar presented the first report by the mission on the situation in Libya to the institution.
The council requested the mission to submit a follow-up report on its findings with the participation of the Special Representative of the Secretary General for Libya, during the 49th session to be held in March 2022.
It also requested that the fact-finding mission submit a comprehensive report on the human rights situation in Libya, at the 50th session in June 2022. This report intends to focus on "what is being done to prevent human rights violations and abuses to ensure that those responsible are held accountable."
The HRC created the mission in June 2020 with a mandate to document allegations of violations of international human rights law and international humanitarian law by Libya's warring parties since 2016.
Libya has been facing a humanitarian and political-military crisis since 2011. The ongoing crises have led to numerous human rights violations across the country.
Morocco was praised by the UNHRC for its constant efforts to find a political solution to the Libyan crisis. The 2015 Skhirat agreement focuses on the importance of protecting and ensuring the rights of the Libyan people in the course of a peaceful transition to a democratic political future.
The Paris Conference on Libya is set to take place on 12 November, with the participation of representatives of the Libyan government, and the attendees of the Berlin Conferences. The countries neighbouring Libya have also been invited to the event.
The conference will be held under joint Italian-German-French presidency. This is to emphasise support for the electoral process, and the need for a comprehensive intra-Libyan solution to the current crisis.