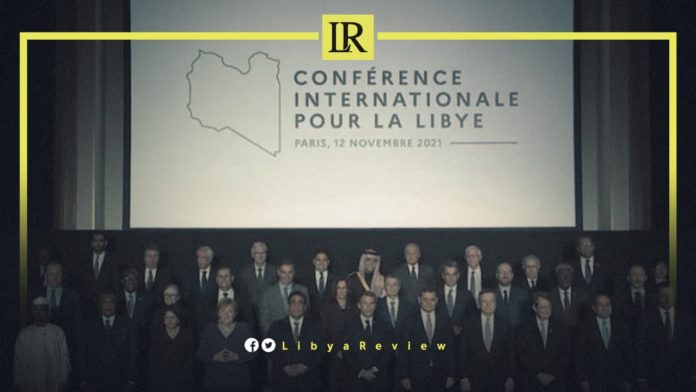 According to the draft conclusions of today's Paris Conference on Libya, those found attempting to obstruct the election process and the Libyan political transition will be held accountable and may face UN sanctions.
The draft conclusions urge all parties to keep to the timetable for Presidential and Parliamentary elections that are due to start on 24 December. They also called for the existing action plan for the "withdrawal of mercenaries and foreign forces to be implemented without delay."
Paris is hosting the international conference to discuss the mechanisms for holding the December elections as scheduled, in addition to the file of mercenaries' exit.
The conference, which is co-chaired by France, Italy and Germany in addition to the United Nations, focuses on expanding the circle of participating countries, especially those concerned with the Libyan crisis. 30 countries and organizations were invited to the conference, including neighbouring Chad, Niger, and Malta; broadening the previous ones held in Berlin and Tripoli, according to a French presidential source.
Libyan Prime Minister, Abdel-Hamid Dbaiba, and Head of Libya's Presidential Council, Mohamed Al-Mnifi are to participate in the Conference.
Basing the conference on the three UN tracks, namely political, security, and economic, the priority of the conference will be to mobilize support for the success of the elections. The countries meeting today are expected to agree to provide international support for the Libyan Action Plan for the withdrawal of foreign forces and mercenaries, which was approved by Libya's 5+5 Joint Military Commission (JMC). The conference will also work to emphasize a fair distribution of wealth, implement structural reforms for the financial sector, and work to unify Libya's financial institutions.