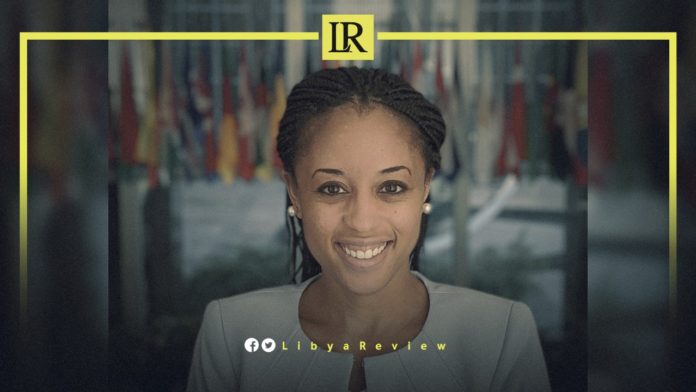 The United States (US) State Department's regional Spokesperson, Geraldine Gassam Griffith, said that the Biden administration pays attention to the necessity of holding elections and the consensus of the authorities on holding them. She added that there is a popular consensus on the elections because they are an opportunity for the Libyan people to decide their fate.
In press statements, the regional Spokeswoman for the US State Department added that, "we stress that the elections will be held on time and we seek to see Libya free of mercenaries and foreign forces."
Notably, US vice-President, Kamala Harris, during her participation at the Paris Conference on Libya, confirmed that the US is committed to working diplomatically to promote a more stable, democratic, and equitable Libya.
"Today at the Paris Conference on Libya, I discussed how we are working to help Libyans. The US is committed to working diplomatically to promote a more stable, democratic, and equitable Libya," the US vice-President said in a tweet.
The conference was attended by more than 30 countries and hosted by the French President, Emmanuel Macron; the German Chancellor, Angela Merkel; and the Italian Prime Minister, Mario Draghi.
The final communique of the Paris International Conference on Libya called for holding the election in the North African country as scheduled on December 24th.
The statement also called for forming a reconciliation commission under the auspices of the country's Transitional Presidency Council.
The participants stressed full respect for Libya's sovereignty, independence, territorial integrity and national unity and their commitment to rejecting all foreign interference in Libyan affairs.
They praised the progress made towards restoring peace and stability in Libya since the first Berlin Conference, through the signing of the ceasefire agreement on October 23rd, 2020, the adoption of the Libyan political road map in Tunis on November 15th, 2020, and approval of the transitional government on March 10th, 2021.
The participating countries reiterated their commitment to the success of the Libyan political process, the full implementation of the ceasefire agreement signed on October 23rd, 2020, and holding presidential and legislative elections on December 24th, 2021. This should occur under the Libyan political road map and resolutions 2570 and 2571 issued by the Security Council, and the conclusions of the Second Berlin Conference.