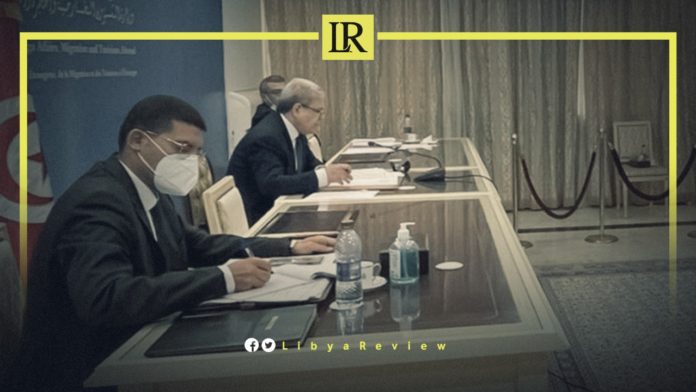 On Tuesday, Tunisian Foreign Minister, Othman Al-Jerandi affirmed his firm support for Libya and for an "inter-Libyan solution that preserves its territorial integrity, and maintains the capabilities of its brotherly people."
This came during the Tunisian FM's participation in the 17th Foreign Ministers meeting of the Common Market for Eastern and Southern Africa (COMESA), which was held virtually on Tuesday.
Al-Jerandi reiterated the utmost importance Tunis' attaches to restoring peace and security, in addition to combating terrorism in Libya. He described it as one of the main steps necessary for achieving sustainable development in the country.
He recalled the outcomes of the Libyan Political Dialogue Forum (LPDF) hosted by Tunisia in November 2020. This led to the emergence of the country's political roadmap, and agreement on elections scheduled for 24 December.
He also called on all international and regional parties to support the roadmap in order to "settle the crisis in a manner that would contribute to restoring stability in Libya, and lead to halting foreign interference, the departure of all foreign fighters, and imposing Libya's sovereignty on its territories."
Recently, the Tunisian Prime Minister, Najla Boden, called on the international community to continue supporting the upcoming presidential and legislative elections in Libya. She stressed the need to provide "conditions for success" for those elections.
On Friday, a major international conference in Paris agreed to sanction those who attempt to disrupt or prevent the elections.
Wrangling over the elections threatens to unravel the wider peace process, which also includes efforts to unify long-divided state institutions, and to withdraw foreign mercenaries who remain entrenched along front lines despite a UN-brokered ceasefire.