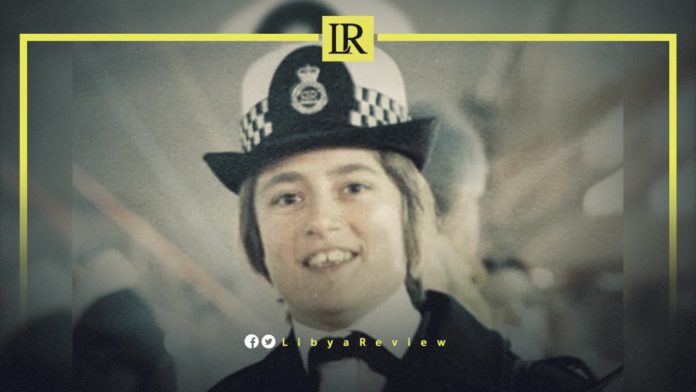 On Monday, two investigators from the British Metropolitan Police visited Libya to investigate the 1984 killing of policewoman, Yvonne Fletcher. The officer was shot in front of the Libyan Embassy in London during protests.
The two officers, the Director of Detectives and the Detective Inspector of the Anti-Terrorism Command of the Capital Police, met Libyan officials in Tripoli. They discussed ways to proceed with the investigation, before they return to the UK on Tuesday evening, according to 218 News.
Yvonne Fletcher, 25, was shot dead while she was at the scene of an anti-Gaddafi demonstration outside the Libyan Embassy in London in April 1984. The killing of Fletcher led to an 11-day siege of the Embassy in St James's Square, and the severing of diplomatic relations between the United Kingdom and Libya.
On Tuesday, a British court found a former official in Muammar Gaddafi's government named Saleh Ibrahim Mabrouk "jointly liable" for the fatal shooting, according to the Associated Press.
A former colleague of Fletcher's brought a civil case against Mabrouk as part of a decades-long battle to find justice for the slain police officer. Lawyers for John Murray, 66, argued that while Mabrouk did not fire any shots, he was "instrumental" in the plan to use violence during the anti-government protest.
Following a three-day trial, High Court Justice Martin Spencer ruled there was enough evidence to support that Mabrouk was an "active participant" in the decision to respond to the anti-Gaddafi protest by shooting at the demonstrators.
Mabrouk, who did not take part in the London court proceedings, previously denied involvement in Fletcher's death.
He was arrested in 2015 in connection with the case, but London's Metropolitan Police force said in 2017 that charges could not be brought because key evidence had been kept secret on national security grounds.