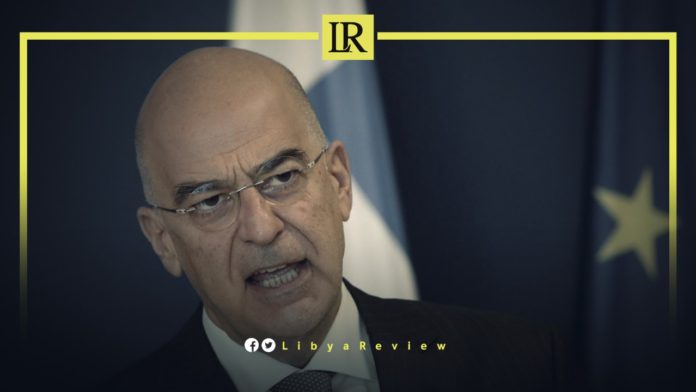 On Friday evening, the Greek Minister of Foreign Affairs, Nikos Dendias, said that Turkey is threatening stability in the eastern Mediterranean region, accusing it of exploiting the migrant crisis as a lever to apply geopolitical pressure.
"Unfortunately the common denominator of many of the challenges that we face in this region…is our neighbour Turkey," the Greek FM said at a meeting in Athens with the Foreign Ministers of France, Egypt and Cyprus.
Greece and Turkey resumed high-level diplomatic talks in January for the first time in nearly five years to try and ease tension over long-standing boundary disputes in the Aegean sea and the eastern Mediterranean. However, they remain sharply at odds due to the growing influence, politically and militarily, of Turkey in Tripoli.
Ankara sent military advisers, military equipment (especially drones), and mercenaries to assist the former Libyan government in its fight against the forces of the Libyan National Army (LNA).
Relations between Greece and Libya also deteriorated in November 2019 to their lowest point in years when Libya's Government of National Accord (GNA) signed a controversial memorandum of understanding (MoU) with Turkey on the delimitation of maritime zones in the eastern Mediterranean.
The issue fed into tensions between Athens and Ankara over territorial and energy issues in the eastern Mediterranean that brought the two NATO allies close to armed conflict last year.
That accord, which prompted Greece to expel the Libyan Ambassador at the time, mapped out a sea boundary between Turkey and Libya close to the Greek island of Crete. Athens said it has no legal force and must be canceled.
Last year Greece signed an agreement with Egypt designating an exclusive economic zone in the eastern Mediterranean, which Turkey has said infringes its own continental shelf, and which overlaps with the maritime zones it agreed with Libya.
Meanwhile, Turkey maintains that it has been unfairly excluded from access to Mediterranean mineral resources and denies that it helped migrants mass at the Greek border last year.