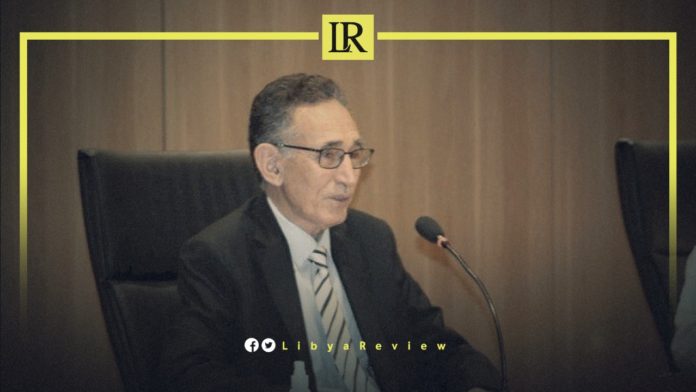 The Libyan Economy and Trade Minister, Mohamed Al-Hawij met with a delegation from the American Chamber of Commerce in Libya (AMCHAM).
The Ministry of Economy said in a statement on Sunday that they discussed ways to facilitate the return of American companies to Libya. The meeting was attended by Libyan envoy to the US, Mohamed Abdullah, and AMCHAM director Debbie Hirst. The United States Ambassador to Libya, Richard Norland also participated in the meeting via a recorded video message.
The US administration is working to increase trade and economic cooperation with Libya, especially in energy. Ambassador Norland stated that Washington "wants stability in Libya, and also wants all parties to abide by the roadmap, which stipulated holding elections in December."
Norland said that the American business community is "intensely interested in partnering with Libya, as the political situation continues to stabilize."
These remarks came during a meeting with the US-Libya Business Association last week.
"I underscored US support for elections and, with regard to the energy sector, the importance of maintaining a unified, technocratic, and independent National Oil Corporation (NOC) in the face of persistent challenges to its operations," the Ambassador tweeted.
He said Washington understands the concerns over some candidates for the Presidential elections and the "controversy surrounding them."
As well as adding during an interview with the Libyan News Agency, on Thursday, that the United States "supports holding elections without any exclusion for any candidate."
The Ambassador reiterated his support for holding the elections as scheduled, on 24 December. He promised that there would be a "clear position" taken against those who provoke violence or prevent people from voting, adding that they "will pay the price."