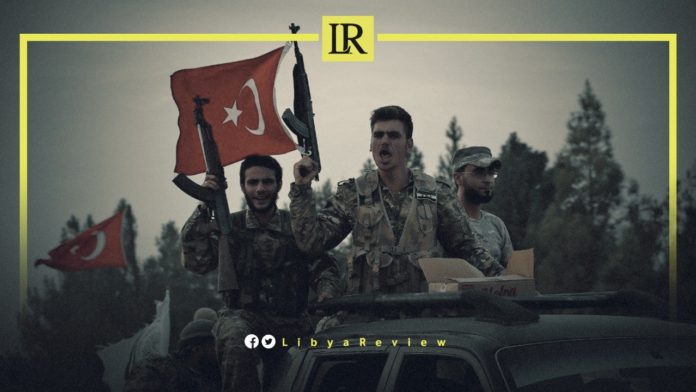 On Saturday, a member of the 5+5 Joint Military Commission (JMC), Lieutenant-General Faraj Al-Sawa confirmed that Turkey has accepted a request to withdraw its-affiliated foreign forces and mercenaries from Libya. This is on the condition that all foreign forces will withdraw simultaneously.
"During these talks, the JMC addressed the Turkey side with a request about the necessary withdrawal of its affiliated mercenaries, in accordance with the plan set by us to achieve Libya's national sovereignty," he confirmed in statements with Russia's Sputnik news agency.
The official noted that the JMC had departed Turkey to Moscow with the same initiative, as per the UN Security Council resolutions. This supports the commission's decision provided the pullout will be monitored by international and local observers.
Last year, the United Nations Support Mission in Libya (UNSMIL) brokered inclusive political consultations between Libya's political rivals, which resulted in the creation of the JMC. This October, the commission backed a comprehensive Action Plan for the withdrawal of all foreign forces and mercenaries from the country.
Notably, countries neighbouring Libya held a meeting in August to coordinate the exit of foreign forces from Libya. The two-day meeting also urged Libyan parties to stick to the political roadmap that ended hostilities last year, and set Parliamentary and Presidential elections for December.
The talks, hosted by Algeria, were attended by the Foreign Ministers of Egypt, Tunisia, Sudan, Chad, and Niger. The United Nations Envoy for Libya, Jan Kubis; the Arab League Secretary-General, Ahmed Aboul Gheit, and a representative of the African Union also attended.
"Libya is at a critical stage where the significant achievements and progress of the past period must be consolidated with an added momentum to continue the political transition towards a unified, fully sovereign, peaceful, and stable country," Kubis said during the meeting.
In December, the UN estimated there were at least 20,000 foreign fighters and mercenaries in Libya, including Syrians, Turkey, Sudanese, and Chadians.
Recently, The Italian Foreign Ministry announced that Foreign Minister, Luigi Di Maio discussed the latest developments in Libya with his Turkey counterpart, Mevlut Cavusoglu.