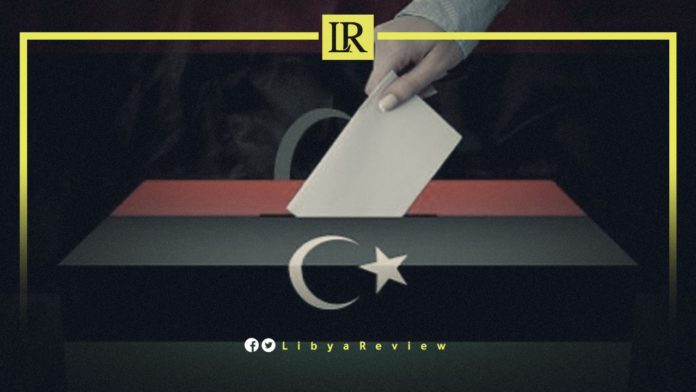 On Sunday, 18 candidates running in Libya's Presidential elections issued a joint statement, pledging to accept and respect the rules and results of the upcoming elections, scheduled for 24 December.
This came following their virtual consultative meeting on Sunday evening, where they discussed the latest developments in the electoral process. The candidates said that they are "fully committed to the right of the Libyan people to express their will to choose their leaders through the ballot box."
Among the most prominent signatories to the statement are: Libya's former Minister of the Interior, Fathi Bashagha, and the former Ambassador to the United Nations, Ibrahim Dabbashi.
They also stressed that their position is "consistent and clear" regarding the need to end divisions and unify state institutions by holding the elections in accordance with the agreed-upon roadmap.
"This week, a meeting will be held between the candidates for Libya's Presidential elections, the Head of the High National Elections Commission (HNEC), and the relevant parties; to discuss the latest developments in the electoral process," the joint statement said.
"Another meeting will be held in Sirte on 20 December with the aim of increasing coordination," it added.
They also expressed their dissatisfaction with the candidacy of Libya's interim Prime Minister, Abdel-Hamid Dbaiba, who had previously pledged not to run for the upcoming elections. They said that Dbaiba's candidacy means unequal opportunities, and the use of state resources in his campaign.
"It is our firm conviction that Libya's Government of National Unity (GNU) ends its mandate on 24 December 2021, in accordance with the decision to grant it confidence by the Libyan Parliament and relevant Security Council resolutions. As well as the pledges signed by the executive authority in written,"
The signatories to the statement are:
Ibrahim Dabbashi, Asad Zhio, Ismail Al-Shtiwi, Bashir Saleh, Hamed Al-Baghdadi, Hamad Burweiq, Khaled Kaim, Aref Al-Nayed, Ashour Shawael, Abdel-Hakim Bayou, Othman Al-Basir, Othman Abdel-Jalil, Fathi Bashagha, Fadil Al-Amin, Laila bin Khalifa, Mohamed Al-Muntasir , Mohamed Khalid Al-Ghawil and Mahmoud Al-Tilisi.