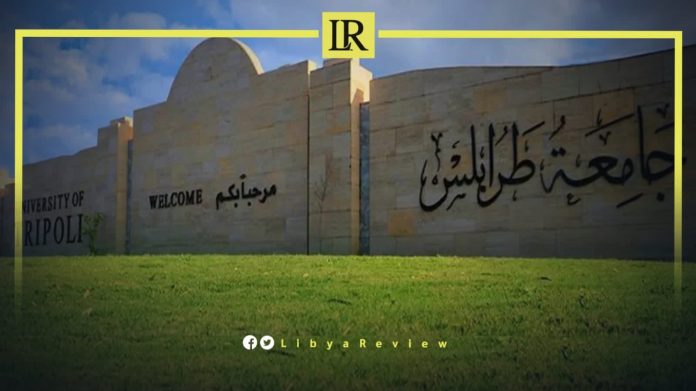 On Tuesday, the General Syndicate of University Faculty Members in Libya announced the end of their strike since October, and called all employees to return to work.
The University syndicate's official Spokesman, Hussein Al-Alam said that they are protesting against the state's failure to respond to their demands, despite the availability of solutions. This came in exclusive statements to the Fawasel platform.
"We agreed to engage in a complete, open, and comprehensive strike, including administrative staff in higher education institutions. We will resort to international organizations and the UN mission to ensure our rights. Those in charge of the state do not listen to their people," Al-Alam said.
He called for adding the technical education segment and the National Authority for Scientific Research, and forming an executive committee to approve it, according to Resolution 126 for 2021 and Law No. 4 of 2020.
He stressed the need to disburse scholarships for faculty members which have stopped since 2014, and to pay the salaries of members who have not been paid since 2016.
Al-Alam condemned the statement of Prime Minister of the Government of National Unity (GNU), Abdel-Hamid Dbaiba in his meeting with former German Chancellor, Angela Merkel and her call to allow Libyans to immigrate to Germany.
He noted that this, "brain drain threatens to empty the country of its competencies at a time when it is seeking to extricate the state from the muck of backwardness."
In November, the University syndicate explained that the decision to end the strike came after the government confirmed the implementation of the decision to include the university workforce in Law No. 4 of 2018.
In a statement, general staff of the Omar Al-Mukhtar University (OAMU) in the city of Al-Bayda also announced they would strike, until the issue of their salaries would be settled.
This comes after a meeting was held on Thursday, against the background of the financial settlement for faculty members, but excluded the staff.
According to the university administration, this will be linked to the announcement of the start of the new academic year at the OAMU.
Notably, the Presidency of the University of Tripoli instructed all students, staff, and faculty to stop lectures and leave the university premises. This comes against the backdrop of recent security tensions in a number of areas in Tripoli, as various paramilitary groups from outside the city attempt to intervene and impose their decisions by force on politicians.
It is noteworthy that some schools have also asked students to stay at home, and announced Tuesday as a school holiday for all their students.