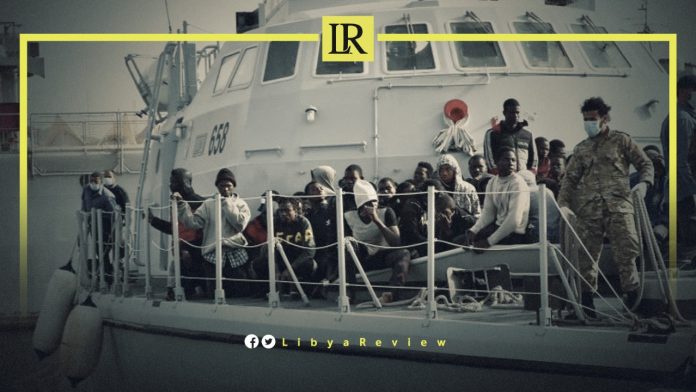 Nearly 300 refugees drowned in several boat accidents in the Mediterranean, off the Libyan coast in the week leading up to Christmas.
According to the International Organization for Migration (IOM), dozens of refugees and migrants also perished in the Aegean sea. It added that at least 1,887 people have drowned in the Mediterranean this year while seeking asylum in Europe.
Most recently, the bodies of 28 people were found near the western Libyan port city of Al-Khums. "The advanced state of decomposition of the bodies suggests that the shipwreck occurred several days ago," a Libyan security official said.
According to the Libyan Red Crescent, two women and a baby were among the bodies found. Only three people have been rescued, with more deaths feared.
On 17 December, 102 refugees drowned when their wooden boat capsized near the port city of Surman, west of Tripoli, IOM Spokeswoman, Safa Msehli confirmed.
Another 61 bodies were found by the Libyan Coast Guard, not far from the town of Sabratha, according to IOM coordinator, Flavio di Giacomo via Twitter.
At the same time as these tragic boat accidents have occurred, ships belonging to private aid organizations have successfully managed to rescue more than 1,200 refugees.
Some are still waiting to enter an Italian port. The Sea-Watch 4, with 216 rescued refugees on board, and the Geo Barents, with nearly 560 refugees, have been permitted to enter the ports of Pozzallo and Augusta in Sicily. The Ocean Viking, with 114 survivors, has yet to be assigned a port.
The Sea-Watch 3, which rescued 446 people in five missions over the Christmas period, also urgently needs a berth to bring people ashore and provide them with supplies. Many people aboard these vessels are dehydrated and have burns from the mixture of saltwater and gasoline that often builds up in the crowded inflatable boats used on the dangerous crossings. This year, at least 1,534 refugees have drowned on the central Mediterranean route between Libya and Italy alone, an estimated 50% more than last year.
According to IOM data, the Libyan Coast Guard has intercepted some 31,500 refugees at sea and returned them to Libya. This is nearly three times more than in 2020, when 11,900 refugees were forced back to the country.