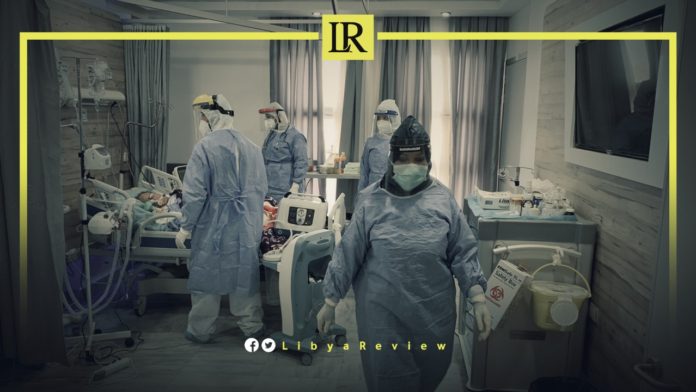 On Saturday, the United Nations Population Fund's (UNFPA) Representative in Libya, Asr Toson, said that over 10,000 Libyans were reached through their health services in 2021. However more than 1.3 million people out of a total population of 6.9 million lack access to basic health care.
In a statement, the UNFPA Envoy said that the armed conflict, instability, and the coronavirus pandemic in Libya increased pressure on maternal and reproductive health services.
He confirmed that the UNFPA is experiencing difficulty in delivering services in remote areas such as Ghat city in the South.
Since 2018, the UNFPA deployed mobile health units across the country, providing primary maternal and child health services, including elementary and comprehensive obstetric and newborn care, family planning, case management, general consultations, and first aid, according to the United Nations (UN) organization.
"A large proportion of health facilities is not functional or lack supplies or human resources. We need to scale up our efforts before the situation deteriorates further," Toson said
"We would request partners and donor institutions to come join hands with us in our pursuit to achieve a safer future for Libya and its people", the UNFPA Envoy added.
It quoted the Deputy Head of mobile medical convoys at the Ministry of Health, Fathi Aburas, as saying that the Libyan health system relied heavily on foreign health workers in the past to ensure access to health services. However political instability and the fragile security situation caused a great scarcity in the workforce.
"Nevertheless, political instability and the fragile security situation has caused a major dearth of manpower. The UNFPA provided tremendous support for expanding health coverage," he noted.
Libya's health system was struggling even before the pandemic, and COVID-19 only exacerbated the situation. Hospitals and clinics have been destroyed by the fighting. Water and electricity shortages in medical centres are common, reducing the quality of care. The system continues to be under-resourced.
When the pandemic reached Libya in 2020, Libyans were in the middle of an active conflict. However, a ceasefire agreement in October 2020 paved the way for a peace settlement.