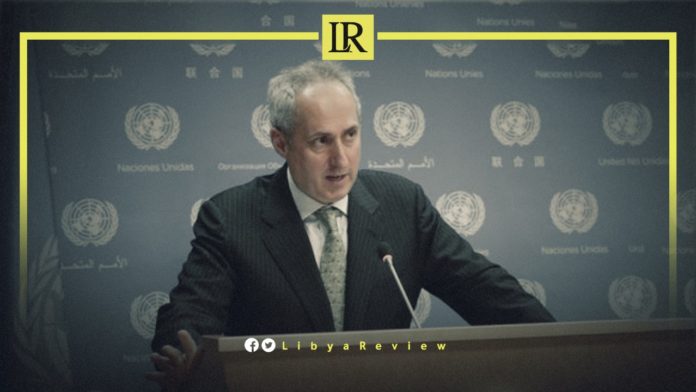 Stephane Dujarric, Spokesman for the Secretary-General of the United Nations (UN), stressed the need for all mercenaries to withdraw from Libya as soon as possible.
"We have always called on mercenaries who do not represent the Libyan armed forces to leave as soon as possible, and we do not see any obstacles for them to do so," the UN official said.
Libya's 5+5 Joint Military Commission (JMC) is discussing the mechanisms for the withdrawal of foreign forces and mercenaries.
After the meeting held in Geneva on 8 October, the JMC signed a comprehensive Action Plan for the "gradual, balanced, and sequenced withdrawal of mercenaries, foreign fighters, and foreign forces from Libyan territory."
In November, the JMC announced that it had reached an agreement with Sudan, Chad, and Niger to withdraw their mercenaries and foreign fighters from Libya. This came during the meeting held between JMC members and representatives of these countries in Cairo.
On Sunday, a member of the JMC, Emarji Al-Amami said that the Libyan National Army (LNA) deported 300 Sudanese fighters last week.
Al-Amami told Fawasel Media that the deportation of the fighters came in accordance with the "goodwill initiative of the LNA, and are now waiting for a similar action from the other side in western Libya."
"The Military Commission is in a permanent meeting, in constant communication, and is working to accomplish its assigned tasks," he noted
"We hope that the politicians will reach an agreement that will bring the country out of its current situation," he added.
Al-Amami indicated that the JMC is awaiting the exit mechanisms of the Turkish and Russian mercenaries. Russia and Turkey will put these mechanisms under the supervision of the international community. "International observers will monitor the withdrawal of the foreign forces," he concluded.