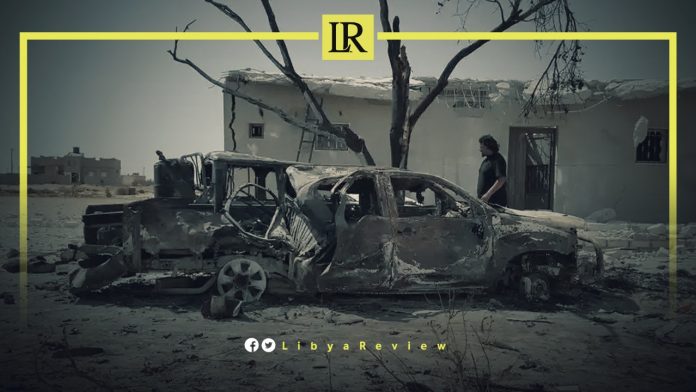 An unnamed source from Libya's Ministry of Interior stated that the ministry had warned of potential terrorist attacks against public gathering places. As well as against public and private facilities, and security headquarters.
The source explained to "Ean Libya" that the Minister of Interior, Major General Khaled Mazen gave instructions to take the utmost care and caution, and to raise the degree of security awareness during operations.
The source revealed that the minister called on the security services to intensify the guarding of security headquarters and vital facilities. In addition to monitoring the influx of foreign communities in the country.
Mazen stressed that all security agencies should cooperate, and report any emergency.
Notably, the Roadmap Committee formed by the Libyan Parliament met with the United Nations Support Mission in Libya's (UNSMIL) technical team. They discussed technical support that the Roadmap Committee may need for the legal and constitutional processes for the elections.
The UNSMIL team included the heads of the rule of law departments, and the political department of the mission.
On Monday, Stephanie Williams, the UN Secretary General's Special Adviser on Libya (SASG) stated that she is pushing for elections to be held by June. This comes after the county missed a December deadline for its first ever Presidential elections.
In an interview with the Associated Press, Williams added that "it is very reasonable and possible" for the country's 2.8 million voters to cast their ballots by June, in line with the UN-brokered roadmap.
The Libyan failure to hold the 24 December elections was a major blow to international efforts to end the decade-long chaos in the country.
Williams, who led UN efforts to end the latest bout of violence in 2020, said elections are needed in the country to give credence to the country's institutions.
"All the institutions are suffering a crisis of legitimacy," she said. "I don't see any other exit for Libya other than a peaceful political process."
In addition, the SASG urged lawmakers, who were convening Monday in the eastern city of Tobruk, to agree on a "clear, time-bound process with a clear horizon and to not create an open-ended process."
"They have to shoulder a great responsibility right now to respect the will of the Libyans who registered to vote," she said. "Libyans want an end to this long period of transition that the country has experienced since the events of 2011."
The missed elections came after bitter disputes over the laws governing the electoral process. Outbreaks of fighting among armed factions and the presence of thousands of foreign mercenaries and troops also fed mistrust between rival parties.