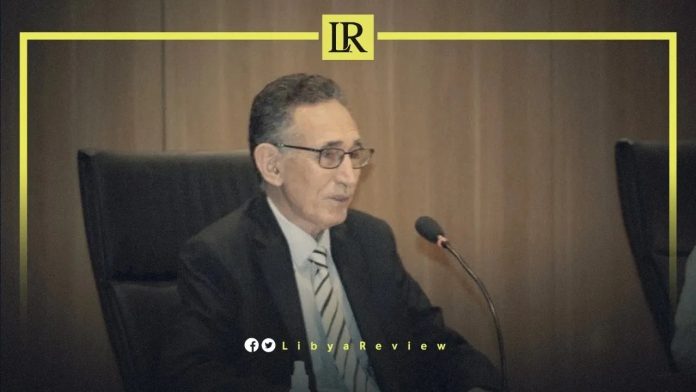 On Saturday, the Libyan Minister of Economy and Trade, Mohammed Al-Hawij, inaugurated the first exhibition of legal calibration in the western region under the slogan "for a conscious consumer protected from commercial fraud."
On its Facebook page, the Libyan Ministry of Economy explained that the exhibition was organised and held under the supervision and organisation of the Economy and Trade Monitoring in the municipality of Riqdalin. It was sponsored by the Chamber of Commerce, Industry and Agriculture in the Western Region.
The Libyan Minister praised the efforts of the organisers and the participants in order to promote a culture of consumer protection for citizens.
Al-Hawij pointed out that the legal calibration exhibition will be organised annually. He stressed the need to develop laboratories for calibration with monitors in accordance with recent global developments.
He also stressed the importance of developing training and qualification programs for national cadres, and for economic and trade monitors to play their role in monitoring the local market.
The Libyan Minister called for monitoring services and the quality of goods in coordination with the Municipal Guard. He further requested that the municipality of Riqdalin contribute to the preparation of the Ministry's investment map and utilise the resources available ito implement investment projects in the industrial and agricultural sectors.
Al-Hawij also called for employing the municipality of Riqdalin's geographical location in activating the transit trade and establishing a special area that contributes to achieving spatial development and creating great employment opportunities.
The exhibition witnessed the participation of the legal calibration laboratories in the economic and trade monitors of the western region and the presence of members of the House of Representatives (HoR) from the Municipality of Reqdalin and the Undersecretary of the Ministry of Planning for Sustainable Development Affairs.
It was also attended by the Dean of the municipality of Reqdalin and a number of directors of departments and offices in the Ministry, the municipality's economic and trade observer, a number of sector officials, Sheikhs and notables of the region, and a group of interested parties.
Meanwhile, the Minister held a meeting on the sidelines of the exhibition, which included economic and trade observers in the municipalities of the western region.
Al-Hawij discussed the problems and difficulties the municipality faces in the performance of its work and ways to overcome such problems. He also spoke about proposals to support the monitoring and enable it to improve the level of services.