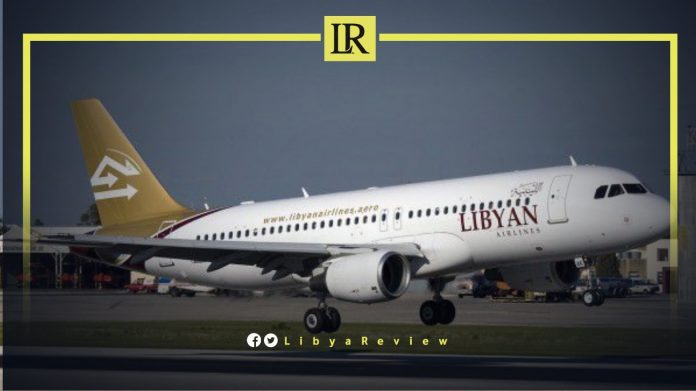 On Wednesday, the Libya Foreign Ministry held an expanded meeting in Tripoli, to discuss ways to resume international flights to Libyan airports.
The meeting included the Undersecretary for International Cooperation and Organizations Omar Keti, the Undersecretary of the Ministry of Transportation for Air Transport Affairs, Khaled Souissi, in the presence of the Civil Aviation and Airports Authority Directors.
Representatives from the Ministry of Interior, the Customs Authority, and the Internal Security Agency also participated at the meeting.
According to a statement by the Foreign Ministry, the meeting discussed the difficulties facing the air transport sector, and solutions to address these issues. They also reviewed the situation of Libyan airports, and their readiness to receive international flights.
The officials stressed the importance of intensifying efforts, and optimizing coordination between the various sectors entrusted with the conduct of air transport operations. In order to alleviate travel burdens on citizens, and facilitate movement procedures at airports.
The EU has imposed a ban on all Libyan airlines in European airspace since 2014, over safety concerns. This came after violent clashes erupted in Tripoli between rival armed groups, which destroyed the city's international airport.
The European safety list of banned airlines included Afriqiyah Airways, Libyan Airlines, Buraq Air, Ghadames Air Transport, Global Aviation and Service Group, Air Libya, and Petro Air.
The seven Libyan airlines are among 115 companies around the world subject to an operating ban or operational restrictions within the European Union. This is for failing to comply with international safety standards, according to the EU.
Notably, Libyan Minister of Transport, Mohamed Al-Shahoubi met with the British Ambassador to Libya, Caroline Hurndall in Tripoli. The two discussed the resumption of air travel between the two countries, and the reopening of the British and the European airspace for Libyan airlines.
The two sides also discussed the UK's training of civil aviation students, and ways to encourage the return of air traffic by lifting the ban imposed on Libyan airlines, and the resumption of sea line operations. The two sides also discussed the return of British companies to Libya.