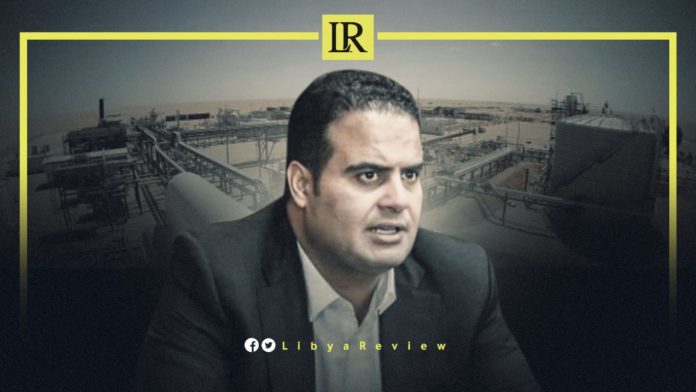 On Thursday, the Libyan Minister of Oil and Gas, Ali Al-Abed Al-Rida, stressed the need to preserve the oil sector and keep it away from any political conflicts, as it is almost the only source of income for the oil-rich country.
During his meeting with the Chairman of the Libyan National Oil Corporation (NOC), Mustafa Sanalla, the Libyan Minister affirmed the government's support for the work and the stability of the NOC and its subsidiaries.
Al-Abed Al-Rida also praised "the transparency and efficiency" of workers in the Libyan oil sector and their efforts in achieving production rates at the present time that have not been reached since 2013.
He called for concerted efforts between the executive and legislative bodies as well as all sectors of the state in Libya to support the stability of the oil sector.
The Libyan official noted the importance of assuming responsibilities and not causing any confusion in the oil sector, which has suffered several closures and numerous terrorist attacks.
Sanalla highlighted the scarcity of budgets, explaining that they stand in the way of maintaining and sustaining production rates.
He added that the Libyan NOC's management clarified, during its technical and general meetings, the work plan of its companies, which ensures the sustainability and increase of reserves. They also work to solve the problem of gas provision.
Earlier this month, the NOC said that the country's revenues of oil and gas exports hit more than $21.5 billion in 2021 as well as €30 million in non-dollar sales. This is the highest level in five years.
It added that the record levels were achieved in November and December, raising a combined $4.3 billion in the two last months of 2021.
"The end of the year 2021 recorded a recovery, and oil prices achieved their largest annual gains since 2016, driven by the recovery of the global economy from the state of stagnation," Sanalla said.