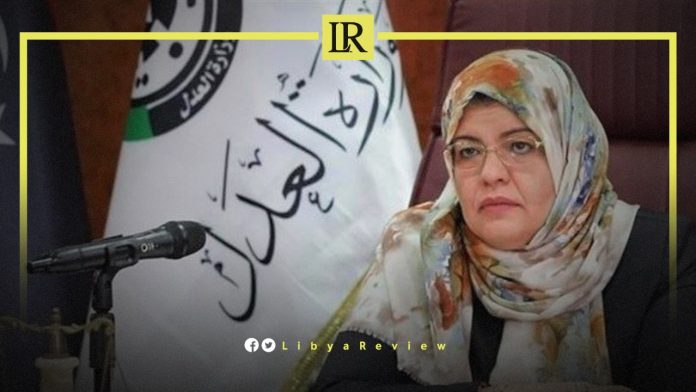 Libyan security sources said that the Minister of Justice, Halima Abdul Rahman, was exposed to a failed assassination attempt. Gunmen opened fire on her car in the Al-Swani area, South of Tripoli.
"The Justice Minister was on a family visit without guards. Armoured vehicles intercepted her and gunmen got out and shot the car, however the Minister was not harmed," the sources added.
The sources also confirmed that an investigation is underway into the incident.
In October, the Head of Libya's Supreme Judicial Council said that unidentified gunmen assaulted the Director of the Sebha District Prosecution, Nasr Abdel Hafeez. This occurred as he was returning from a work assignment related to following up on some cases with the security authorities.
Tripoli suffers from the control of armed militias, with the absence of security services. The city is ranked 50th in the world, in the Crime Index classification for cities, and the 2nd in the Arab world, as the Syrian city of Damascus came first.
Meanwhile, Libya ranked 20th among the insecure countries, according to the Numbeo Crime Index, as the war-torn country received a score of 62.00 in the crime index.
The city of Tripoli received 64.27 degrees on the Crime Index, as the classification considers the city one of the cities with a high crime level. The Crime Prevalence Index aims to assess the general level of crime in 135 countries around the world. The index is based on several criteria, including murder, robbery, and rape.