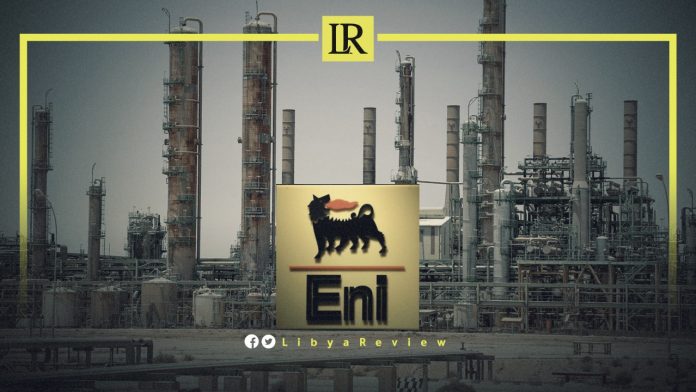 Italian oil company, Eni has resumed pumping gas from Libya to Italy via the Greenstream pipeline. This came after a two-week maintenance operation at sea was completed.
Eni said it resumed the gas flow ahead of schedule, as repair work was completed sooner than planned within the Melita oil and gas complex. Resumption had been gradual since 17 February.
According to Eni, gas supplies decreased significantly in the beginning of February, but it successfully managed to restore the flow two days ago.
In December, the new Director-General of the North Africa branch for Italy's energy giant Eni, Antonio Sarri held a meeting with the Chairman of Libya's National Oil Corporation (NOC), Mustafa Sanalla.
The meeting dealt with the implementation of the major strategic projects in the development of offshore gas fields, such as the development of structures A and E. Sanalla congratulated Sari on his new position, praising the pivotal role played by Eni as a strategic partner for the NOC. He also stressed the extent of cooperation and the depth of relations between the two companies.
In November, Eni's Natural Resources General Director and COO, Alessandro Puliti said that the company has invested over $10 billion to date into the development and exploration of Libya's abundant natural resources.
"In the past years, we have allocated increasing shares of gas production, from export to the domestic market, to fulfil domestic market demand," Puliti said during the Libya Energy & Economic Summit 2021 held in Tripoli.
"This clearly demonstrates the utmost attention we have paid to the economic and industrial development of Libya," he added. As well as noting the important role that renewables will play in Libya's future energy supply,
Puliti pointed to Libya's resilience and efforts in transitioning towards cleaner forms of energy, with a primary focus placed on natural gas and solar energy.
"Natural gas is the perfect bridge between fossil fuels and a net-zero world where renewables account for most of the energy supply," Puliti said.
"We need to increase the velocity of the development of oil and gas fields," he suggested, noting that the world can no longer rely on fossil fuels indefinitely.
"The strategy for the future can be summarized in just one sentence: speed up investments in oil and gas. Libya is a very significant remaining oil and gas prospect, and Eni is ready to support this development," he concluded.