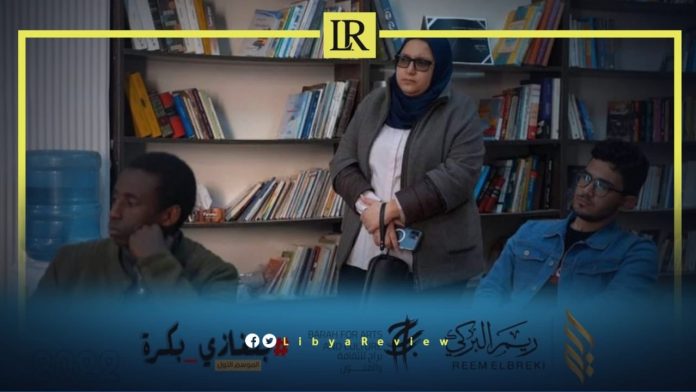 On Tuesday, the 'Benghazi Tomorrow' initiative was launched, which aims to train Libyan youths in cultural and artistic fields, and keep them away from violence and wars.
In statements, the founder of the initiative, Reem ElBreki said that the idea began to take shape after the end of the war against terrorist groups in the city. The initiative was launched by ElBreki, in partnership with the Barah Foundation for Culture and Arts.
"Youth are the most affected by the war. It is not hidden from anyone that education in Libya has deteriorated, which in turn has negatively affected the efficiency of young people, who are psychologically exhausted from the war," ElBreki added.
"I was expecting the government to start implementing huge projects to rehabilitate young people, but unfortunately this did not happen. I decided to launch this initiative, to help my compatriots, by providing 300 training opportunities for young men and women in Benghazi," she added.
She explained that she is preparing for the first season, which is scheduled to run until March 31 2022, to help prepare youths in Benghazi for the future.
"Qualifying and educating youths protects them from being indoctrinated by extremist groups. We focus on training 18 to 30 year olds; because they are the most deprived of their right to education and training, given the political situation," she explained.
ElBreki described providing training for young people as, "an investment in their energies, so that they do not waste their time in caring for things that are not useful."
Thirteen training courses include fields such as photography, photo editing, video editing, broadcasting, English language, drawing, and sculpture and other fields. The initiative also has eight competitions, in caricature, photography, portraiture, chess, solo playing, singing, reading, and poetry.
About 1,000 young men and women applied to join the first season of the initiative, during which 300 training opportunities will be provided.