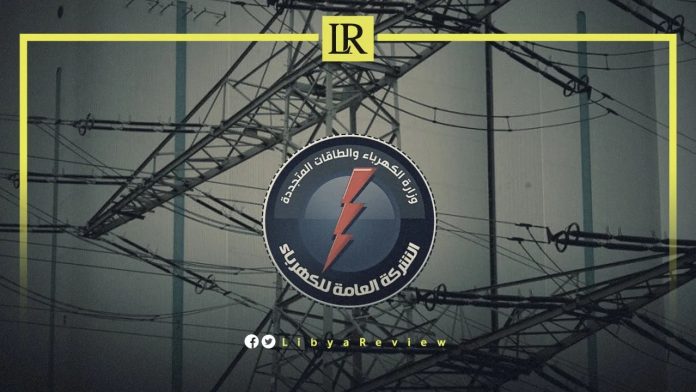 The General Electricity Company of Libya (GECOL) announced the theft of 3,100 meters of copper wire in the Jafara and Suf al-Jin areas.
In a statement on its Facebook page, GECOL revealed that a group stole 600 meters of high-pressure copper wire in the Nasiriyah distribution circuit on the Awlad Muhammad line from Al-Jadeeda Station 30. It added that another group stole 2,500 meters of copper wire in Suf al-Jin, causing power outages in many homes and farms.
Last month, GECOL revealed that several electricity distribution centres in the West of the country had been looted. It confirmed the theft of 2,550 meters of copper wire in three areas, part of the Jafara and Qasr Bin Ghashir distribution departments.
The company said that this theft is part of a series of attacks against the struggling national power grid.
In a statement, GECOL added that 450 meters of high-pressure wire were stolen from the Al-Mashtal line, part of the Al-Zahra distribution department.
It noted that 1,200 meters of high-pressure wires were stolen from the Al-Froosiyah line from the Al-Manara station in Qasr Bin Ghashir. As well as 900 meters of high-pressure wires from the Al-Hawari line, also part of the Al-Manara station.
ُEarlier in January, GECOL renewed its appeal to all state bodies, calling them to urgently intervene and take a firm stance against the repeated assaults on the country's electrical network.
The company also announced the theft of 2,100 meters of copper wire over the last 24 hours in western Libya. It explained that 1,500 meters of copper wire were looted from the Bin Saadan line at the Al-Azeel sub-station, while more than 600 meters were stolen from the Tarhuna Distribution Department.
It added that this caused the disconnection of feeding to about 20 transformers, resulting in power outages to a large number of residential neighbourhoods.
GECOL said that assaults on the electrical network have increased. It added that "these irresponsible actions cause harm to the interests of Libyan citizens, in addition to the severe losses incurred by the electricity sector."