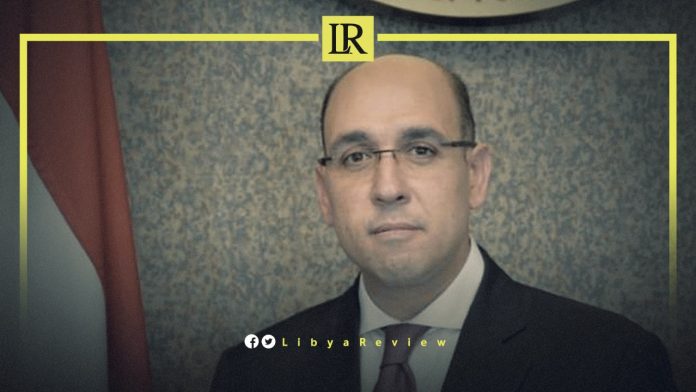 On Sunday, the Spokesperson for the Egypt Ministry of Foreign Affairs, Ahmed Hafez, stated that all local and foreign media, newspapers, and channels operate in Egypt with complete freedom to express their point of view on various issues. This however is not the official position of the Egyptian government.
In an official statement, Hafez stressed Egypt's firm stand towards achieving the higher interest of the Libyan State, which stems from the principles of preserving Libya's sovereignty and its territorial integrity. It also includes restoring security and stability, enjoying a unified national army, ending foreign interference, and the exit of all mercenaries and foreign fighters from Libya.
He added that Egypt and Libya have strong historical ties that bind the people of the two countries together.
The Spokesman pointed out that it is more appropriate for all Egyptian and Libyan parties to focus their efforts on bolstering this fraternity through official channels and communications that bring Egypt together with the entire Libyan political spectrum.
Earlier today, the Libyan Foreign Minister, Najla Al-Mangoush, summoned the Chargé d'Affairs of the Egyptian Embassy, Tamer Mustafa, as a result of what was circulated in the Egyptian media. According to her this disregarded Libyan sovereignty by comparing what is happening between Ukraine and Russia to the relationship between Egypt and Libya.
The Chargé d'Affairs clarified that these statements do not represent the Egyptian government's position on Libya.
Al-Mangoush stressed that the historical relationship between the two friendly countries is greater and deeper than any political orientations or polarisation.
On February 10th, the Speaker of the Libyan Parliament, Ageela Saleh, announced that they had unanimously appointed Fathi Bashagha as the new Prime Minister. He is set to replace the current Prime Minister of the Government of National Unity (GNU), Abdelhamid Al-Dbaiba, after the latter failed to hold presidential elections in December.
Libya has been mired in a political crisis since the fall of long-time leader Moammar Gaddafi's regime in 2011 with rivalries between the main regions, power struggles, and foreign interference.