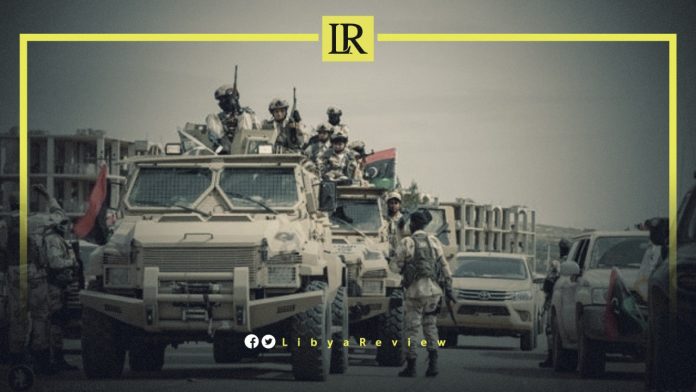 On Sunday, a high-ranking military source in the Sobol Al-Salam Brigade, claimed that at least 26 mercenaries were killed in armed confrontations with the Libyan National Army (LNA) in the southern city of Al-Kufra.
The source added that LNA forces were able to arrest 14 mercenaries, and seize four armed vehicles during the clashes. The brigade had previously announced the closure of the border crossings with Sudan and Chad, until further notice.
It called on all vehicle and truck drivers to abide by the decision, given that "remnants of these criminal gangs" are being chased across the Chadian-Libyan border.
The area is notorious for being controlled by gangs, drug smugglers, and human traffickers, most of whom are from neighbouring states. The operation was reportedly targeting illegal immigrants, and drug dealers.
Libya has become the preferred point of departure for thousands of migrants wishing to cross the Mediterranean to Europe.
Last year, the Director of the Moral Guidance Department at the LNA, Major General Khaled Al-Mahjoub revealed that there were several attempts to expel mercenaries from southern Libya.
Al-Mahjoub stressed that they were "securing all areas of southern Libya," noting that there are serious "attempts by mercenaries to destabilise southern Libya." He claimed that Turkey has an interest in the continuing instability in Libya.
LNA Spokesman, Ahmed Al-Mismari also announced that local forces from the Sebha Military Region had confronted subversive elements.