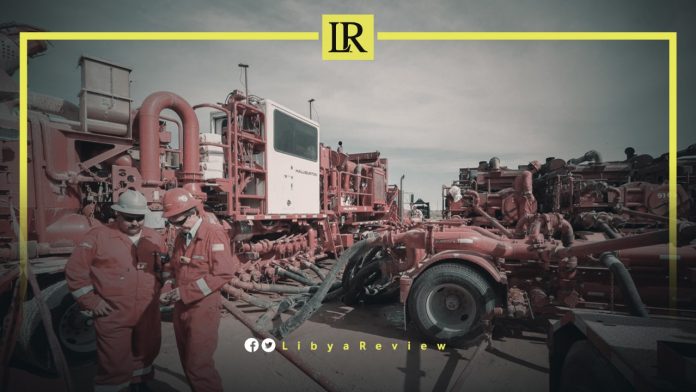 On Sunday, Halliburton's North Africa Director, Ahmed Helmy said that the company aspires to resume its operations in the Libyan oil sector.
Helmy held a meeting in Tripoli, with the Chairman of Libya's National Oil Corporation (NOC), Mustafa Sanalla. He stated that Halliburton will work to provide solutions and consultations to resolve all the bottlenecks facing the Libyan oil industry.
He added that they will contribute to providing digital transformation programs, that "will have a positive impact on improving production, processes, development, and quality."
The two parties discussed ways to support and strengthen partnership mechanisms. This is to increase oil production by drilling operations, well maintenance, and a capacity-building program for workers in the sector.
Sanalla said that the NOC is currently aiming to increase production rates to 1.4 million barrels per day. It is also seeking to boost this to 2.1 million barrels per day, in the near future.
A member of the NOC's Board of Directors, Abulgassim Shangeir said that the Corporation owns numerous fields, where Halliburton can conduct studies.
He also requested the use of modern programs used by major international energy companies, in the developmental drilling and maintenance of wells. This could reach about 90 wells, if budgets are approved by the government.
Notably, a delegation from Halliburton met with Sanalla in December. They discussed implementing the digital transformation program, and the use of digital technology in Libya.
The NOC said in a statement that the project will have a positive impact on improving production processes, and their quality.
Libya is exempt from production limits set by the Organization of the Petroleum Exporting Countries and allies (OPEC+), as the country struggles to recover from years of instability.