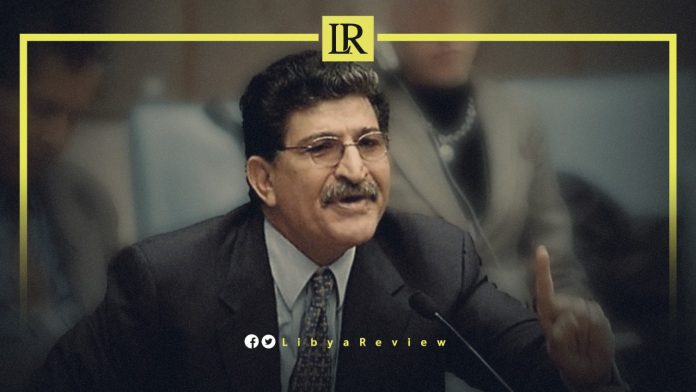 On Monday, the former Head of the Libyan Foreign Intelligence Agency during the Gaddafi era, Abu Zeid Dorda passed away in Egypt at the age of 78.
Dorda had also previously served as the Secretary of the General People's Committee (Prime Minister).
He was imprisoned in 2011, after the overthrow of Gaddafi. In June 2012, he denied all charges brought against him, including ordering the shooting of protesters.
He was sentenced to death in 2015 along with eight other officials, Saif Al-Islam for their supposed role in suppressing the 2011 protests. The trial was condemned by the United Nations and non-governmental organizations. He was released in 2019 for health reasons, and moved to Egypt.
Dorda was one of the most loyal supporters. He took over as the intelligence chief in 2009, from Moussa Koussa. Koussa had served as Foreign Minister, and defected in March 2011, fleeing Libya for the UK, and then to Qatar.
Libya fell into chaos in 2011 after a NATO-backed uprising, which toppled long-time leader Muammar Gaddafi.