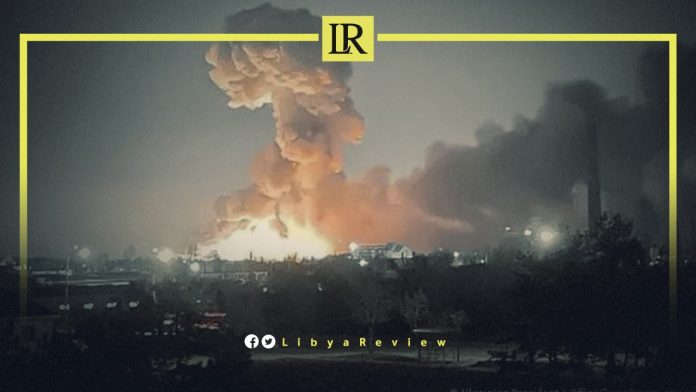 On Monday, the Charge d'Affairs of the Libyan Embassy In Kyiv, Adel Bin Issa announced that the second batch of Libyan nationals is now leaving Kyiv.
Bin Issa added that several vehicles, including two buses, were provided for the evacuation operation. He explained that despite the difficult circumstances, a group of approximately 250 Libyans are leaving through the border with Slovakia. As well as noting that there will likely be another batch on Tuesday.
The diplomat also confirmed that a giant Libyan-owned cargo plane (100-124), which is stationed for maintenance at the Antonov factory in the Sivachin area, is in good condition and has not sustained any damage to date.
On Saturday, Bin Issa announced that they have begun the evacuation process of some Libyan families and students.
In press statements, he said that 200 Libyan citizens who were stuck in the eastern city of Dnipro, close to the Russian border, were successfully transferred to a safe area in Kyiv.
He pointed out that the Embassy provided accommodation, ahead of evacuating them via the border crossing with Slovakia.
Bin Issa also denied news being circulated online that a Libyan student had died during the ongoing military operations.
Last week, the Libyan Foreign Ministry urged all citizens currently in Ukraine, to communicate with members of the repatriation committee in the Embassy in Slovakia. This is to ensure they are registered.
The Embassy called on its citizens residing in Ukraine to communicate with it on the emergency numbers provided, or through its official website for more instructions and advice.
Libya's Foreign Ministry had previously advised citizens residing in Ukraine to leave, and called for those planning to travel to postpone their trips at this time. The Ministry's advice comes against the backdrop of tensions amid Russian advances in the country.