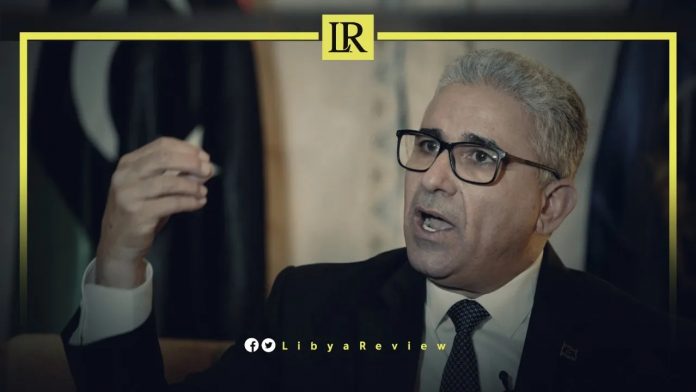 On Wednesday, Libyan Prime Minister-designate, Fathi Bashagha stressed that conflict would not lead to a solution in Libya, and that dialogue was the only way to ensure peace in the country.
"In Ukraine, the world is witnessing yet another conflict and civilians are the ones paying the price. Libya is a great example that conflict leads nowhere, and peace can only be achieved through dialogue. I pray for the safety of civilians and an end to this conflict," Bashagha tweeted.
"Russia's attack is a clear violation of international law, and the sovereignty of a democratic Ukraine. I urge respect for state sovereignty and the decisions of its elected authorities. This authority should be respected, not suppressed. This conflict has global impacts that must be addressed. Libya is committed to supporting and stabilizing energy sources, and security in the Mediterranean," he added.
On Tuesday, the Libyan Parliament ushered in a new transitional government for the country, headed by Bashagha. 92 of the 101 lawmakers in attendance approved the decision, in a live broadcast from the city of Tobruk.
The new Libyan government includes three deputy prime ministers, 29 ministers, and six ministers of state. Two women are in the Cabinet, overseeing the Ministry of Culture and Arts, and holding the position of State Minister for Women's Affairs.
Bashagha appointed Ahmed Houma, the Second Deputy Speaker of the Parliament to lead the Ministry of Defense, and Brig. Essam Abu Zreiba, from the western city of Zawiya as Interior Minister. Former Ambassador to the European Union, Hafez Qadour was named Foreign Minister.
The appointment of Bashagha last month, a former Interior Minister from the western city of Misrata, is part of a new Parliamentary roadmap. It also involves several constitutional amendments, and for elections to be held in 14 months.
The move deepened divisions among rival factions, and raised fears that fighting could return after more than a year and a half of relative calm. Opposing armed groups have been mobilising in Tripoli over recent weeks, as the country's search for peace and a unified central government remains elusive.
Dbaiba has previously warned that the appointment of a new interim government could lead to war and chaos in the country. He renewed his pledge to only hand power over to an elected government. He also announced a plan that is likely to be unrealistic, which is to hold elections in June.