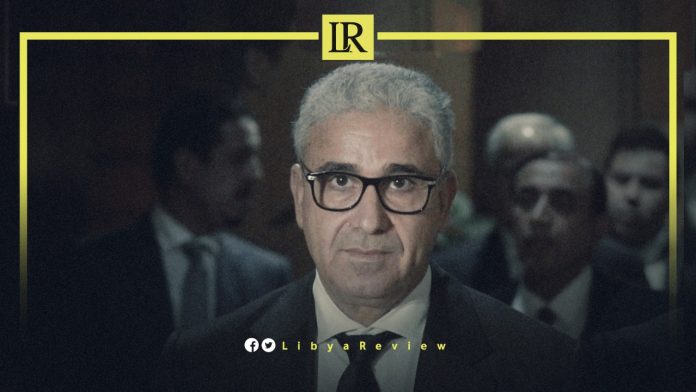 On Thursday, former Libyan Interior Minister, Fathi Bashagha was sworn in as the country's new Prime Minister during a session at the Libyan Parliament, in the eastern city of Tobruk.
Bashagha took his oath of office after his government emerged from a confidence vote on Tuesday. 92 of the 101 lawmakers in attendance approved the decision, in a live broadcast from the city of Tobruk.
"We will begin studying all options and measures necessary to take power in Tripoli by the force of law," Bashagha said after taking the oath.
However, Bashagha also vowed to "work together to achieve reconciliation and justice," saying: "we will work with determination to end the transitional stages."
His cabinet includes three deputy Prime Minister's, 29 ministers, and six ministers of state.
It has been reported that two newly appointed ministers — for Foreign Affairs and Culture — were abducted on their way to the swearing-in ceremony.
Gamal Salem Shaaban who had been appointed as Minister of Economy and Trade, said that "the session lacked transparency and integrity and did not meet procedural standards. There is no honour in being part of a cabinet that will bring about war and destruction."
His resignation came on the heels of a UN statement voicing concerns over reports that the voting on the new government was fraught with irregularities. There are also fears that the appointment will again lead to parallel administrations, and fuel tensions in a country mired in conflict for the past decade.
Notably, Libya's outgoing Prime Minister, Abdel-Hamid Dbaiba has remained defiant against being replaced.
Dbaiba has repeatedly said his administration will only hand over power to an elected government. He has proposed a four-point plan to hold simultaneous Parliamentary elections, and a referendum on constitutional amendments in June. That would be followed by Presidential elections, after the new Parliament issues a permanent constitution.
Libya has been unable to hold elections since its disputed legislative vote in 2014. This caused the country to split between rival administrations, on either side of the country. Each side has been backed by armed militias, and foreign governments.