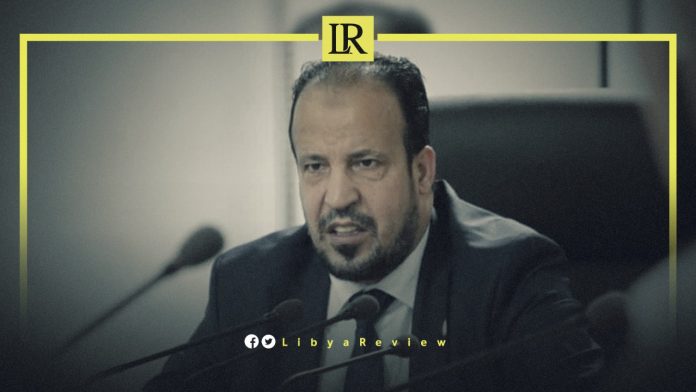 Libyan Public Prosecution has decided to extend the detention of Health Minister, Ali Al-Zanati and a number of ministry officials for one month. This is on charges related to financial and administrative corruption, Libya's 218 TV reported.
This comes after the Libyan minister, and several assistants were initially suspended for six days last week. Meanwhile, the Prime Minister, Abdel-Hamid Dbaiba assigned his deputy, Ramadan Abu Jinnah to run the Ministry of Health for the current time.
They are alleged to have committed abuses related to the supply and installation of oxygen plants, at a price that is 1,000% higher than the market price.
Last week, the Libyan office clarified that the investigation procedures ordered their pretrial detention pending the case.
Al-Zanati is the third Libyan minister to be investigated in recent weeks.
On 20 December, the Education Minister was detained as part of an investigation into corruption related to the delay in the supply of school textbooks in the country.
In late December, a preventive detention order was issued against the Minister of Culture. This is in connection with another investigation into corruption and misappropriation of public funds.
Libya was supposed to hold Presidential elections on 24 December, 2021 in a United Nations-led effort to end the decade-long crisis. The ballot was delayed indefinitely, after bitter arguments over divisive candidates and a disputed legal framework.
The vote, after a year of relative calm, was to have been Libya's first-ever direct Presidential ballot. Months of disputes finally saw the vote postponed just two days before it was due to take place, when the committee overseeing the Libyan election declared holding it "impossible" on the scheduled date.