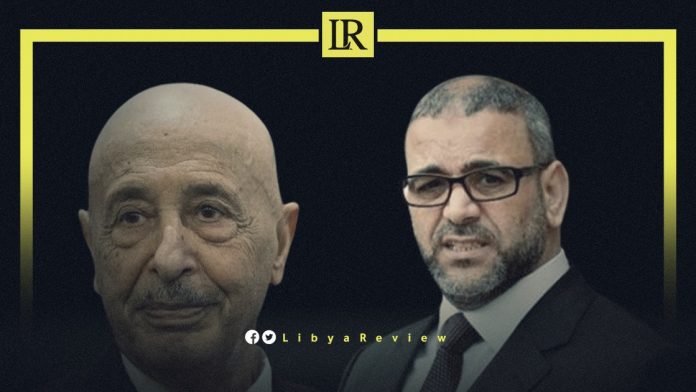 On Sunday, Libya's High Council of State (HCS) formed a committee to begin initiating consultations with the Libyan Parliament, on setting the constitutional basis regulating the upcoming elections.
This came during an emergency session held by the HCS in Tripoli, according to a published statement. "Today's session adopted a mechanism for selecting the committee members, provided that they will be elected in the next session," it read.
The HCS members also expressed their categorical rejection of the continued closure of the Constitutional Chamber of the Supreme Court, calling on the General Assembly of the Court to reactivate the chamber as soon as possible.
Notably, on Friday, the United Nations Envoy to Libya, Stephanie Williams proposed mediation between the two rival legislatures to facilitate elections. The original 24 December deadline was postponed indefinitely, deepening divisions in the country, which is now under two competing governments.
The rival Prime Minister, Fathi Bashagha said that it is necessary to fully respect Libyan sovereignty, in order to lay a consensual constitutional basis leading to Presidential and Parliamentary elections.
Bashagha added in a statement on Saturday, that the government's main goal is to hold transparent elections without delay, to achieve the aspirations of 2.8 million voters.
On Thursday, despite months of UN-led efforts aimed at re-unifying state institutions, Libya found itself once again with two Prime Minister's. The Tripoli-based Abdel-Hamid Dbaiba, who has refused to cede power except to an elected government, and the former Interior Minister, Fathi Bashagha, who is backed by the Parliament in the east.
Dbaiba has repeatedly said his administration will only hand over power to an elected government. He has proposed a four-point plan to hold simultaneous Parliamentary elections, and a referendum on constitutional amendments in June. That would be followed by Presidential elections after the new Parliament issues a permanent constitution.
The position of international powers will be key in the coming tussle for control of Libya. There is a heightened risk of renewed war, after a year and a half of comparative peace between major factions.