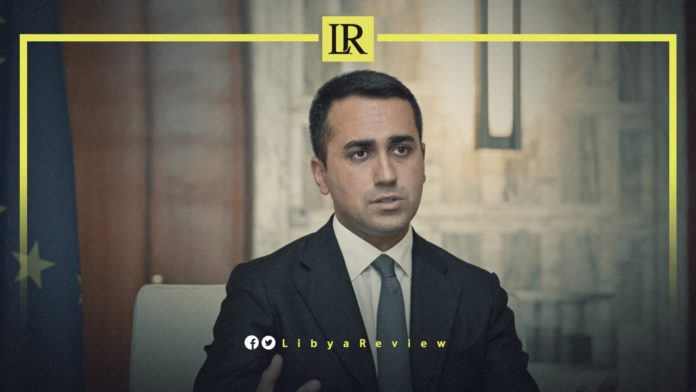 On Monday, Italian Foreign Minister, Luigi Di Maio stated that the Italian government is working to diversify energy sources, and is negotiating agreements with Libya and Algeria on renewable energy development. As well as with Tunisia, on green hydrogen.
Di Maio's remarks came at the 13th MAECI (Foreign Ministry)-Bank of Italy Joint Conference, according to ANSAMED.
"At the multilateral level, we are working closely with countries of the European Union and members of the International Energy Agency," Di Maio said, stressing the need "to accelerate the diversification process".
He noted that the Italian government "has mobilized, and the foreign ministry is on the front line."
"In recent weeks, in synergy with Eni and its CEO Claudio Descalzi, we went to Algeria, where they expressed willingness and readiness to increase the supply of natural gas to Italy and Europe. In Qatar, we discussed the supply of Liquid Natural Gas, of which Doha is our main supplier," Di Maio said.
Notably, The US and Europe are looking for alternative supplies to Russian gas, as part of their sanctions on Moscow, due to its military operation in Ukraine.
Among the list of potential alternatives to supply gas to Europe is Qatar. The rich Arab country is considered one of the largest exporters of liquefied natural gas in the world. In February, Qatar's Energy Minister confirmed that "no single country" can replace Russian LNG supplies destined for Europe.
In late January, US President, Joe Biden held bilateral talks with the Emir of Qatar, Sheikh Tamim bin Hamad in Washington. Sources told Libya Review that the meeting discussed Doha's ability to supply the west, in the event Moscow invaded Ukraine.
"Qatar informed the United States of the possibility of meeting Europe's gas and oil needs, provided that it manages the petroleum facilities in Libya," the sources added.
"Biden and Prince Tamim discussed possible solutions to resolve this issue, as European fears persist over the loss of Russian gas supplies due to the Ukrainian crisis," the sources explained.
They noted that "the Qataris told the Americans that their influence still exists in Libya, provided they give a green light and pressure the French to agree to a greater Qatari role in managing major Libyan oil facilities."
Libya's National Oil Corporation (NOC) announced that Libya's gas production amounted to 853.1 billion feet in 2018. In September 2021, it warned of a decline in gas production within two years to 700 million feet per day, if a plan to develop the fields was not implemented.
Libya currently produces about 1.2 million barrels of oil per day, and has approximately 48 billion barrels of crude oil reserves, the largest in Africa.