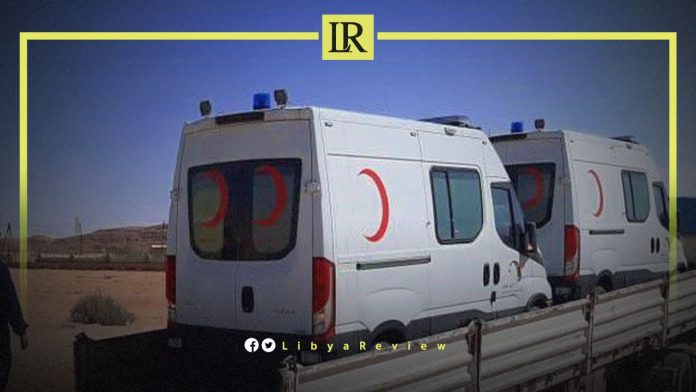 On Monday, the Italy Ambassador to Libya, Giuseppe Buccino Grimaldi announced that Rome has donated 14 ambulances to Libya. This is part of the Solidarity Bridge initiative, according to the Italian agency, NOVA.
The fourteen vehicles were delivered to the hospitals of Sorman, Tarhouna, Sabrata, Arhibat, Brega, Nesma, Amsaeed, Sharif, Sirte, Aziziyah, Ajdabiya, Jubbah, and Wadi Ataba. This is in cooperation with the Ministries of Health, and Local Government.
The Solidarity Bridge Initiative was launched in January 2018, and financed by the Italian Foreign Ministry's Migration Fund. The initiative aims to help Libyan cities affected by human trafficking, by providing aid to support the civilian population.
According to NOVA, Italy will soon donate water pumps to the south of the country, fire engines to Sirte, and medical equipment to various cities.
On Monday, Italian Foreign Minister, Luigi Di Maio stated that the Italian government is working to diversify energy sources, and is negotiating agreements with Libya and Algeria on renewable energy development. As well as with Tunisia, on green hydrogen.
His remarks came at the 13th MAECI (Foreign Ministry)-Bank of Italy Joint Conference, according to ANSAMED.
"At the multilateral level, we are working closely with countries of the European Union and members of the International Energy Agency," Di Maio said, stressing the need "to accelerate the diversification process".
He noted that the Italian government "has mobilized, and the foreign ministry is on the front line."
"In recent weeks, in synergy with Eni and its CEO Claudio Descalzi, we went to Algeria, where they expressed willingness and readiness to increase the supply of natural gas to Italy and Europe. In Qatar, we discussed the supply of Liquid Natural Gas, of which Doha is our main supplier," Di Maio said.