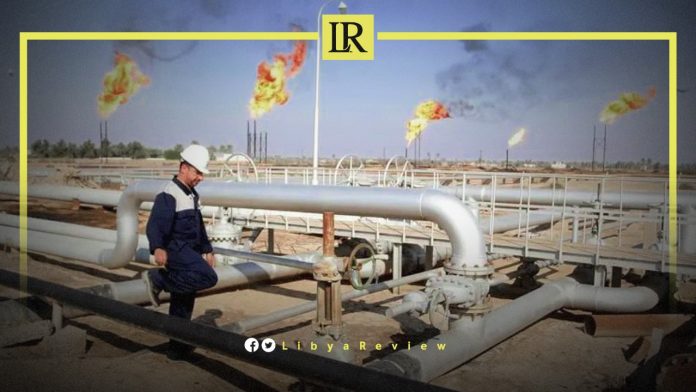 The Libyan Workers' Union of the National Oil Corporation (NOC) in Benghazi demanded the speedy payment of four months of overdue salaries.
In a statement, the union denounced what it described as "unfair treatment and deliberate marginalization" by the NOC, of the rights of workers.
They demanded the immediate settlement of their financial and administrative situation, in order to implement the decision of NOC Chairman, Mustafa Sanalla. This was issued in September 2021, to unify the NOC's administrations in Tripoli and Benghazi and urgently redistribute them to the concerned companies.
The statement called on all responsible authorities to quickly respond to their demands, "as this has an impact on workers in light of the current economic situation."
In September, the NOC announced that it had unified the corporation. It added that it had included all employees of the parallel corporation and its subsidiaries, according to the needs of the sector.
This came after an agreement between the Chairman of the Energy and Natural Resources Committee in the Libyan Parliament, and Sanalla.
Notably, the Head of the Libyan Audit Bureau, Khaled Shakshak, called on the corporation to urgently transfer oil revenues to the sovereign account of the Libyan Foreign Bank (LFB).
Shakshak stressed that the failure to transfer salaries will "cause damage to the basic needs of society and harm the Central Bank of Libya (CBL). This will have to liquidate deposits to cover the demand for foreign exchange."
The Parliament Speaker, Ageela Saleh sent a letter to the NOC, calling on it to transfer the funds to the LFB. The letter added that the NOC should refer to the public revenue account, temporarily, until the adoption of the budget law or the issuance of a decision to spend by the Parliament.
In a related context, the United States proposed a short-term mechanism to manage the Libyan oil sector, and ensure its continuity.