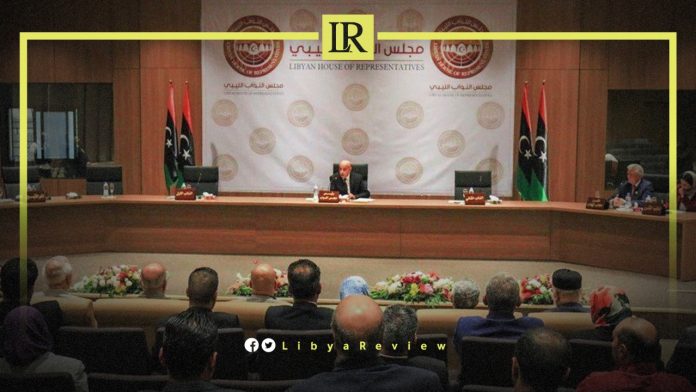 On Thursday, the Libyan Parliament agreed to participate in the dialogue sessions sponsored by the United Nations Mission in Tunisia.
The Parliament affirmed its commitment to the roadmap announced last month, which included the replacement of the Government of National Unity (GNU), with a government headed by Fathi Bashagha.
This came a day after the United Nations Adviser on Libya, Stephanie Williams met with a delegation of the High Council of State (HCS) in Tunisia. They held consultations on the constitutional basis for the upcoming elections.
Libyan MP, Abdel-Moneim Al-Arfi told Sky News Arabia that the committee chosen by the Parliament will discuss the implementation of the Parliamentary roadmap, in accordance with the 12th constitutional amendment.
He explained that six MP's and six constitutional law experts are to resolve controversial points, find a constitutional basis, and address electoral laws.
The MP confirmed that elections will not take place before 14 months.
Notably, the Special Adviser to the UN Secretary-General in Libya, Stephanie Williams called on the Libyan Parliament to "respond quickly and positively" to her proposal to form a joint committee with the HCS. This is to set a constitutional basis that would lead to elections as soon as possible.
Williams said Libya's two chambers will hold talks in Tunisia this week to reach a consensual constitutional basis for the upcoming national elections. The Libyan Parliament did not attend the meeting in Tunisia on Tuesday, while the HCS participated.
"Any constitutional amendment must be a purely Libyan decision, which will be focused on through the work of the joint committee between the two chambers," Williams said.