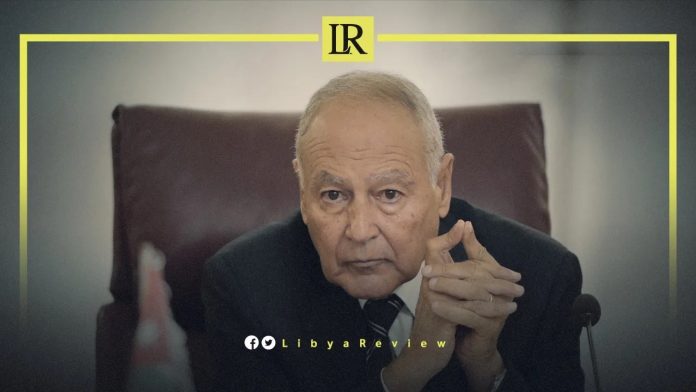 On Thursday, the Secretary-General of the Arab League, Ahmed Aboul Gheit warned that "the specter of division is resurfacing again in Libya, especially in light of the continued presence of militias, foreign forces, and mercenaries."
These remarks came during a session on cooperation between the Arab League, and the UN Security Council. This is being organized by the UAE, which is the current Arab member of the Security Council, and the President for March.
Aboul Gheit stressed the need for all mercenaries and foreign forces' to depart from the country, during the Berlin I and II Conferences, with the support of the Security Council.
"Foreign interference in the Libyan crisis contributes to complicating it, hardening the positions of its parties, and prolonging its duration," he stated.
In addition, he hoped that "the disastrous confrontational situation currently taking place in the world will not have negative effects on the Security Council's handling of issues and crises globally, and in the Arab region in particular."
Notably, Libya is currently facing a political crisis after the Libyan Parliament swore in a new Prime Minister, former Interior Minister Fathi Bashagha, to lead a new interim government in February. MP's argued that the incumbent PM, Abdel-Hamid Dbaiba's mandate expired when the elections failed to take place.
Dbaiba has refused to cede power, amid the fallout from a failed attempt to hold national elections in December.
Each rival government has support among the armed factions based in Tripoli. Bashagha has said he intends to take over in the capital soon, raising fears of clashes.
The current crisis erupted after Libya failed to hold its first Presidential elections on 24 December, under an UN-led reconciliation effort. The peace plan also involved installing an interim unity government last year. This was aimed at resolving the conflict between the country's main factions that split Libya in 2014, between rival governments in east and west.