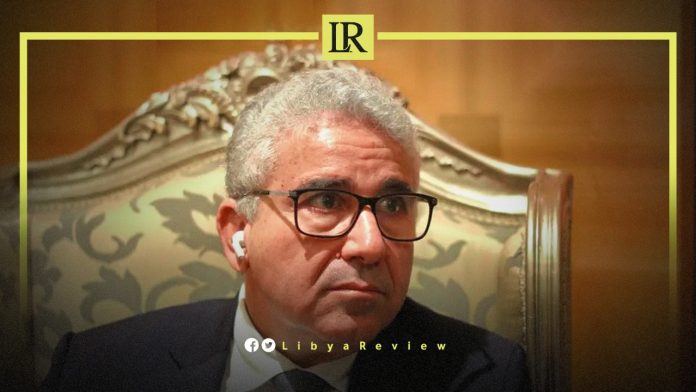 The Libyan government Spokesperson and Minister of Health, Othman Abdel Jalil, said that their entry into the capital, Tripoli, will occur soon and peacefully.
In an interview with Al-Jazeera, Abdel Jalil confirmed that the Libyan government would not enter Tripoli by shedding blood.
The Libyan government Spokesperson promised to improve services, unify institutions in Libya, and reach elections. Abdel Jalil indicated that the government's goal is to hold presidential and parliamentary elections as soon as possible.
He noted that the government will continue to fight corruption, support the Presidential Council and complete the national reconciliation process.
Abdel Jalil added that the Libyan government will succeed where the Government of National Unity (GNU) headed by Abdelhamid Al-Dbaiba has failed.
The government Spokesperson pointed out that what Al-Dbaiba is proposing regarding holding the elections is a sell-out, and his government is not trustworthy.
He continued, "we support holding elections in all of Libya, unlike the Al-Dbaiba government, which operates in less than 20% of the country."
Abdel Jalil stressed that the new government represents all Libyans arose with a intra-Libyan agreement and has a great national consensus. He said, "the revolutionaries know our role in defending the capital. We want to save Libya from a 10-year deterioration."
He stated, "we decided to unite our efforts to save the country and confront the looting of Libyans' money by Al-Dbaiba's government."
On Friday, member of the Libyan Parliament, Ali Al-Takbali, confirmed that the new Libyan government will soon be able to carry out its work from Tripoli.
"Soon important steps will be taken on the path of consensus, and the empowerment of the Libyan government of stability," Al-Takbali said.
He demanded the Prime Minister, Abdelhamid Al-Dbaiba, resign and leave Tripoli. "Oh Al-Dbaiba, Tripoli is not a dumpster for your hired militias that you bring from every direction to protect you. Get out. You have destroyed the country and tired the people. Do you not see what you did with your foolishness and bad thinking? Hunger is infidel, poverty is immoral, and the revolution of the hungry is coming," he tweeted.