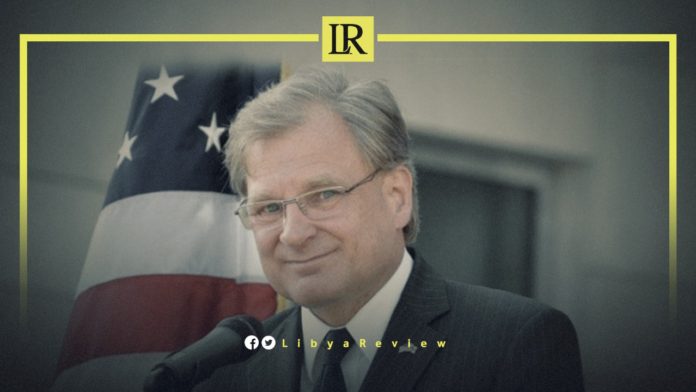 The United States (US) Ambassador, Richard Norland, rejected calls to halt oil production in Libya. He explained that this is the worst time to take such a decision due to the problems of global oil supplies.
Norland warned that the polarised political situation in the country exacerbates the risk of competing political forces trying to benefit oil revenues. This has prompted the US to propose a mechanism for managing oil revenues.
The US Ambassador expressed his concern about the political dispute that appeared, especially after the House of Representatives (HoR) granted confidence to the Libyan government headed by Fathi Bashagha. The Prime Minister of the Government of National Unity (GNU), Abdelhamid Al-Dbaiba, objected this decision by insisting on staying in office. This dispute would take the focus away from the presidential and parliamentary elections as soon as possible.
Norland warned of the danger of a clash that could lead to an escalation of violence. He urged the two parties to negotiate in order to come up with a peaceful solution.
Norland confirmed Washington's support for the initiative of United Nations (UN) Special Adviser, Stephanie Williams, considering that consultations with Turkish and Egyptian officials would enrich the American approach in Libya.
On Thursday, the Chargé d'Affaires of the US Embassy in Libya, Leslie Ordman, held a virtual meeting with the Head of the Libyan Investment Authority (LIA), Ali Mahmoud.
Mahmoud outlined the efforts of the LIA to improve transparency and management.
The US Embassy stated that the US Chargé d'Affaires stressed the need to ensure that the LIA remains independent and a technical body.
The US official told Mahmoud that the funds held by the LIA remain protected until assets are unfrozen at a future date and can be put to work for the betterment of all Libyans.