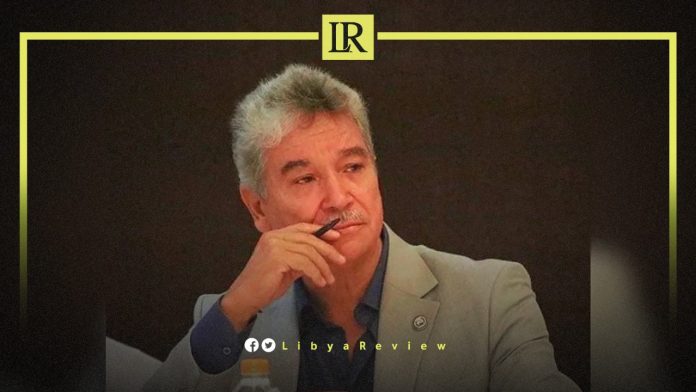 The family of the President of the Libyan General Taekwondo Federation, Ali Mohamed Ali Al-Saber, confirmed his release on Saturday afternoon, 48 hours after he was kidnapped.
Neither Al-Saber nor any of his family members provided details concerning what happened to him during his absence, nor did the party responsible for his kidnapping and detention release any information.
Al-Saber's wife only posted on her Facebook account, "praise be to God, my husband has returned safely, and I thank you all for the unlimited support you have given us in this ordeal."
On Thursday, Ali Mohamed Ali Al-Saber was kidnapped by an unidentified armed group in Tripoli.
Sources added that the assailants stormed the Taekwondo President's house in the Abu Nawas neighbourhood, and took him to an unknown location.
The incident comes days ahead of the elections for the General Assembly of the Libyan Olympic Committee, consisting of the Heads of the sports federations. Al-Saber had previously announced that he will run for the committee's presidency.
No group has claimed responsibility for the kidnapping, and no security statement has been issued explaining the circumstances of the incident.
Since the 2011 civil war, successive governments have failed to prevent the deterioration of the security situation across Libya, with kidnappings and murder becoming common, especially in Tripoli.
The United Nations Support Mission in Libya (UNSMIL) has documented a number of cases of illegal arrests and detention, enforced disappearances, torture, and extrajudicial killings of civilians, officials, journalists, civil society members, and human rights activists in Tripoli during the past year.
"Under international human rights law, no one may be arbitrarily arrested or detained. Torture, enforced disappearances, and extrajudicial killings are strictly prohibited, as are abductions and kidnappings," UNSMIL noted.
"The mission calls on the Libyan authorities to fully investigate all alleged violations of international human rights law and international humanitarian law. Libya must end the entrenched culture of impunity in the country," it stressed.