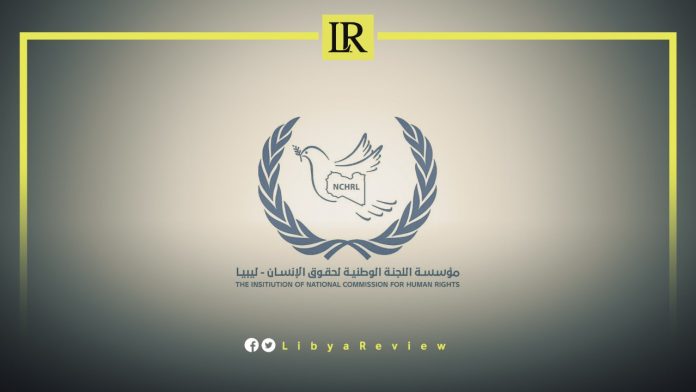 The Libyan National Commission for Human Rights (NCHRL), has expressed its deep concern about the escalation in the incitement to violence, hate speech, and the threat of violence in the country.
The NCHRL called on all parties to exercise restraint, to avoid any possible escalation. As well as refraining from, "taking any measures or practices that would prejudice security and social peace, undermine security and stability, and deepen the situation of polarisation and political and social divisions."
The NCHRL held all concerned parties fully legally responsible for any escalation. It added that hate speech would undermine the ceasefire agreement, and the fragile state of stability.
In October last year, The National Commission for Human Rights in Libya (NCHRL) expressed its regret that international and UN organizations working in Libya continued to ignore the horrific conditions experienced by migrants and asylum seekers. This is amid protests in front of the headquarters of the United Nations High Commissioner for Refugees (UNHCR) in Tripoli, for more than a week.
Notably, the Prime Minister of the Government of National Unity (GNU) Abdel-Hamid Dbaiba rejected the Libyan Parliament's vote of confidence for Fathi Bashagha's new government.
In a statement, Dbaiba announced that his government would continue its initiative to hold elections in June. This would be for a new legislative and executive authority, "according to the legal timeframe guaranteed by the Geneva Agreement."
The GNU also issued a warning, noting "that any attempt to break into the Prime Minister's headquarters will be considered an attack on the government and will be repelled."
It pointed out that "the fabrication by the Parliament started when it withdrew confidence from the GNU using the same method, and then appointed a new PM (Bashagha)."