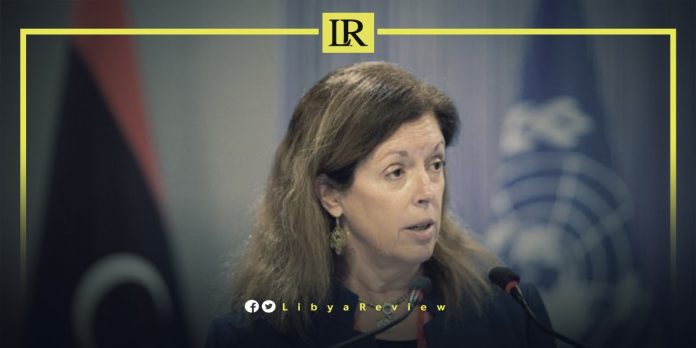 On Sunday, the UN's Special Envoy to Libya, Stephanie Williams said that moving forward with elections was the country's best way out of the "perennial conflict over access to authority and resources."
In press statements, Williams was focused on forming a consensus on a constitutional basis, and establishing a firm time frame for national elections to be held.
She added that the Libyan people want an end to the decade of violence, and elect a government. They showed "zero appetite" for further conflict, despite a renewed political standoff.
"Most Libyans really want to put an end to 11 years of chaos, division, and war — and do so in a peaceful way by going to the ballot box," Williams said.
"You can lurch from one temporary government to another and these eternal power-sharing arrangements, but you can't escape the fact that you need to get the country to elections," she noted.
Williams stressed that it was a "simple fact" that any interim government was going to suffer from a certain lack of legitimacy, reiterating the need for elections to be held as soon as possible.
In her efforts to mediate a way out of the crisis, Williams has urged the country's two legislative bodies; the Tripoli-based High Council of State (HCS), and the eastern-based Libyan Parliament to negotiate a constitutional basis for elections.
It's a key sticking point in a country that has had no constitution since Muammer Gaddafi tore the last one up in 1969. The Libyan Parliament has yet to agree on delegates to the talks, she noted.
"We're at a crucial inflection point for them to come to the table with good intentions, and in good faith to sort this out," Williams said.
But she voiced confidence that a deal could be reached, pointing to the example of talks held in 2020 following the bitter military conflict over Tripoli.
Libya was meant to hold elections last December, as part of a UN-guided peace process aiming to draw a line under a complex conflict that dates back to the 2011 revolt that toppled and killed Gaddafi. As political factions wrangled over their legal basis and the eligibility of controversial candidates, the polls were indefinitely postponed.