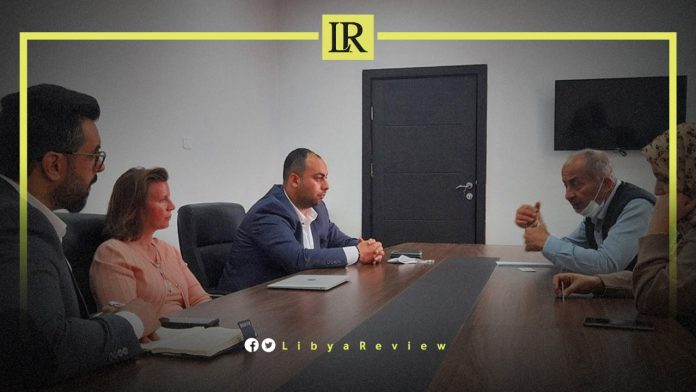 The Head of the Medical Supply Authority management committee in Libya, Mohamed Al-Khabouli, discussed issues related to American pharmaceutical companies, with the Director of the American Chamber of Commerce, Derry Hearst.
This came during a meeting held at the agency's office in Tripoli, in which the delegation, accompanying the Director of the American Chamber of Commerce, participated.
On Friday, the United States (US) Secretary of State, Anthony Blinken, said the US will implement a 10-year strategy in Libya and other countries to prevent conflicts and promote stability.
Blinken added that the US will work with governments, businesses, and civil society partners to build resilience in Libya, Haiti, Mozambique, Papua New Guinea, and coastal West Africa.
"Together with our partners, we will implement the 10-year strategy to prevent conflict and promote stability," Blinken tweeted.
The US Ambassador to Libya said the 10-year strategy to promote stability in Libya shows a long term sustained US commitment.
"We are working toward Libyan reconciliation and re-unification, under an elected government accountable to Libyans," Norland said according to the US Embassy in Libya.
Libyan Prime Minister-designate, Fathi Bashagha, welcomed Blinken's announcement. He said his country will be a partner for peace, prosperity and self determination to friends and neighbours.
"The people of Libya welcome the opportunity to work with US State Department and Secretary Blinken to promote stability her and throughout our region," Bashagha tweeted.
Last month, Bashagha warned of the collapse of the ceasefire agreement if the outgoing Government of National Unity (GNU) continues to refuse to hand over power to his government.
"The outgoing government's continued usurpation of power and the threat of violence threatens to unravel the ceasefire agreement, and undermine national and international efforts to hold elections," Bashagha said in a statement.