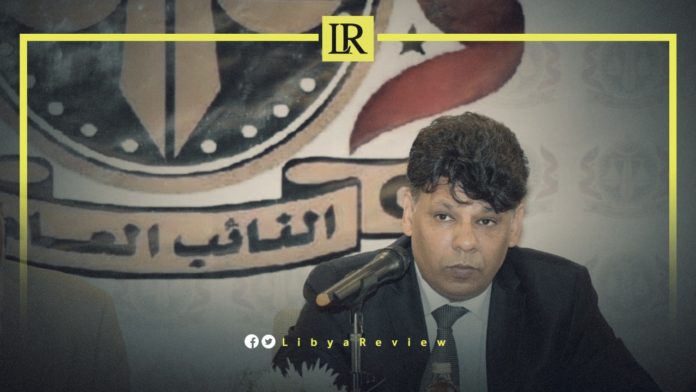 The Office of the Attorney General is issuing a detailed statement on the health sector in Libya since the era of the previous Government of National Accord (GNA), headed by Fayez Al-Sarraj, until now, according to a source in the Attorney General's Office.
In statements to Al Wasat on Saturday, the source said that the value of public money wasted in the health sector during this period amounted to 150 million Libyan dinars.
Last January, the Attorney General ordered the detention of the Minister of Health of the interim Government of National Unity (GNU), Ali Al-Zanati, and the Undersecretary. This was based on the investigations into the issue of financial irregularities reached by the Audit Bureau regarding the implementation of the development budget allocated to the health sector.
At the time, the Attorney General's Office explained that this measure was taken after "there was sufficient evidence that they committed the facts attributed to them."
The prosecution charged the Minister and the Undersecretary with charges related to "failure to observe the regulation of administrative contracts in the sector's contracts."
They were also charged with "refraining from adhering to the standards for the use of contracting tools, especially their work to supply oxygen generating units with an increase in price that reached 1000% of the selling price in the market."
The charges also included "contracting by direct assignment to carry out some works after the date of their receipt from the competent department, and contracting by direct assignment with companies established on August 10th, 2021, despite their lack of financial solvency and sufficient experience to carry out the contracted works."