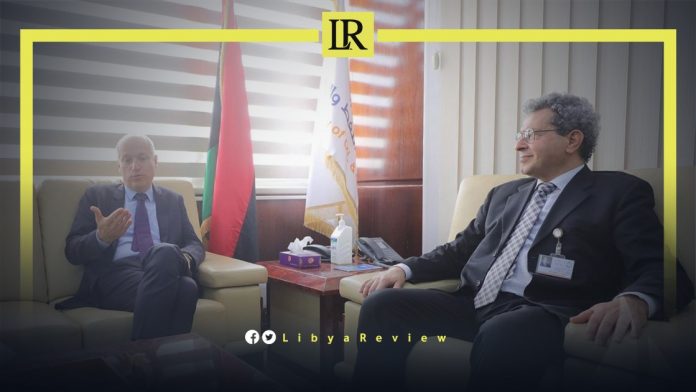 On Wednesday, Libya's Oil Minister, Mohamed Aoun met with a delegation from French energy giant, Total Energies. They discussed a number of issues related to the company's activities in Libya, as well as its future projects in oil and gas production, and alternative energy.
Total's delegation included the company's Head in Libya; Pascal Brent, Vice President; Bashir Bazizi, and the Director of the Sustainable Development Department, according to a press release issued by the ministry.
They discussed increasing the current production rates of the company, through the rehabilitation of infrastructure, and the development of fields. This includes resuming production at the Mabrouk field by early 2023.
On Friday, the National Oil Corporation (NOC) signed an agreement with Total to implement development projects worth $20 million dollars. The agreement was signed by NOC Chairman, Mustafa Sanalla and the General Manager of the French company.
The two officials discussed the operations at the Al-Jurf field, the corporation's plans to reduce carbon emissions, and ways to benefit from Total's expertise. As well as Total's contribution to the introduction of renewable energy technologies to the Libyan oil sector.
Libya has Africa's largest proven oil reserves and relies on crude for most of its revenue. Repeated bouts of violence since the 2011 overthrow of long-time leader, Muammer Gaddafi have caused repeated outages in production.
Total, which has a long history of operating in Libya, is attempting to expand its influence in the upstream sector by boosting its share in the Waha oil concession.
It has stakes in the Waha, Sharara, Mabrouk, and Al-Jurf fields. This is based on a tried-and-true methodology for the company, seeking higher profits in risky locations.
Libya's oil sector is yearning for greater interest from international oil companies. Its recent production rebound has been hampered by a shortage of finances.