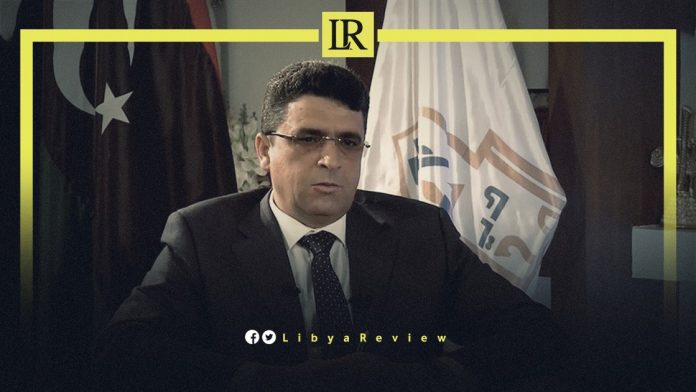 The Libyan General Union of Oil and Gas Workers in Libya accused the Head of the Audit Bureau, Khaled Shakshak, of being "the usurper of his position and power."
The accusations came in response to Shakshak's recent statements about the Libyan National Oil Corporation (NOC).
In a statement, the union said that Shakshak would have preferred to take care of his legal status, as he lost the capacity as Head of the Libyan Audit Bureau when he was dismissed by the House of Representatives (HoR).
The statement added that Shakshak's legal mandate expired, as he was appointed in 2013 for a period of three years that ended in 2016. "According to the law establishing the Audit Bureau, if we agreed to extend him to another term that ends in 2019, and it cannot be extended or renewed," the statement noted.
"Therefore, he has permanently lost this capacity, and a number of Libyan courts have ruled that he has no capacity, and therefore he usurps this position and this authority and commits a clear crime in this and claims to apply the law," it stated.
The statement added that the NOC retention of oil revenues for this year is the highest since 2013 and reached $27 billion.
The General Union of Libyan Oil and Gas Workers added that, "instead of Shakshak asking about the mechanisms of disbursing these funds and where they were spent, and thanking the NOC, its companies and its employees who work day and night, we see unfairness, contempt and lack of appreciation."
The union confirmed that any measures taken by the Head of the Audit Bureau and Prime Minister of the Government of National Unity (GNU), Abdelhamid Al-Dbaiba will not be recognised. It will be followed by a clear and immediate response from the oil sector workers who will never accept the blackmail or intimidation being exercised against them and the management of the NOC.
The union called on the Central Bank of Libya (CBL) and its administration to disburse funds and liquidate emergency budgets for the oil sector. This will enable it to achieve the best revenues and benefit from the increase in prices in the global market.