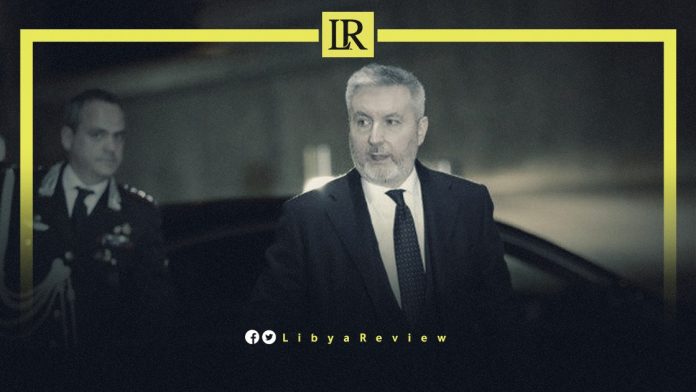 On Sunday, Italian Defense Minister, Lorenzo Guerini emphasized that enhancing coordination between regional and international parties is "essential" for the stability of Libya.
Guerini made his remarks in Istanbul, where he had a series of meetings with his Turkish and British counterparts, Hulusi Akar and Ben Wallace, respectively.
He expressed his willingness to strengthen cooperation regarding Libya. As well as reaffirming Italy's support for Libyan stability, and the UN-led mediation efforts for elections.
"The collaboration between the various regional and international actors is an essential aspect for the success of the institutional normalization process of Libya," he said.
"Coordination between allies is also a necessary aspect to respond to the challenges that threaten collective security", he concluded.
Notably, Deputy Prime Minister of the new Libyan government, Ali Al-Qatrani affirmed that Libya's relationship with Italy is based on mutual respect and appreciation. This was during his meeting with the Italian Consul in Benghazi, Carlo Batori.
Al-Qatrani stated that the government led by Fathi Bashagha is moving forward towards achieving peace and stability. As well as noting the possibility of twinning cities, to consolidate trade relations between the two countries.
He praised the strong bilateral relations linking the two countries, and discussed ways to develop them, and reactivate joint agreements.
During the meeting, Batori expressed his hope that Italian-Libyan relations would witness positive developments in the future.
He stressed that Italy will start granting visas to Libyan citizens, explaining that the procedures for companies in eastern Libya will be soon begin.
The Consul stated that Italian companies will have a role in the reconstruction of Libya, stressing that "Italy supports any sovereign Libyan decision that maintains a united Libya without any foreign interference."